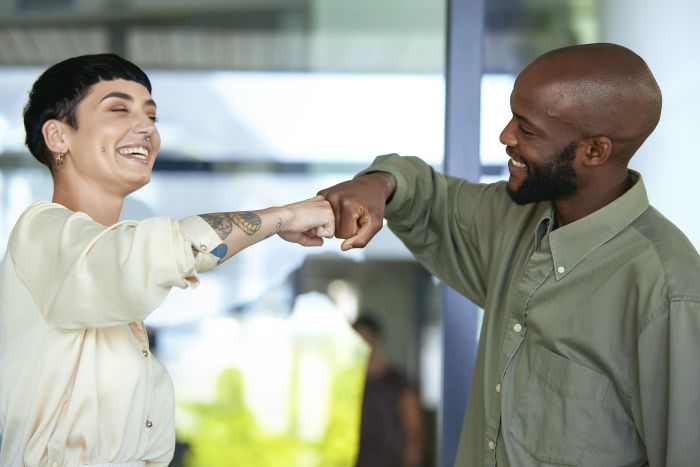 December 7, 2022 — For the third consecutive time, SAP SE (NYSE: SAP) was recognized with the Corporate Startup Stars Award 2022 as one of the Top 50 companies encouraging startup innovation. The annual award celebrates companies promoting best-in-class open innovation practices and fostering global corporate-startup collaborations.
SAP also received the Intrapreneurship Program Award for enabling employees to become intrapreneurs and transform their innovative ideas into new growth businesses for the company. On December 6, the International Chamber of Commerce and innovation advisory firm Mind the Bridge announced this year's winners at the award ceremony in London.
SAP follows a holistic open innovation approach. With its strategic business unit SAP.iO, the company supports early-stage ventures to accelerate and scale new ideas inside and outside the company.
"Both the internal and external side of our open innovation is critical to the future of SAP as it helps our customers continue in their digital transformation processes," said Alexa Gorman, Senior Vice President SAP.iO. "This recognition demonstrates that we continue to successfully help startups and employees scale to provide our customers with additional innovation that complements their investments in SAP's products."
SAP.iO offers a curated portfolio of more than 450 startup solutions.
Since 2016, the Corporate Startup Stars Awards have honored companies that are role models in open innovation and are strongly committed to collaborating with startups. Startups nominate the companies that they believe are most active in the area of open innovation.
"The combination of Intrapreneurship and Venture Studio that SAP.iO has developed over the past eight years is now one of the benchmarks at the international level," said Alberto Onetti, Chairman of Mind the Bridge. "This is true both for the ability to deliver results, meaning high quality projects, and for the continuous improvement of reach and inclusion."
About SAP.iO
SAP.iO delivers new partnerships and products for SAP by accelerating and scaling startup innovation as well as incubating employee ventures. SAP.iO brings together innovators from every region, industry, and line of business to transform how businesses run. Since 2017, SAP.iO has helped 450+ external startups and internal ventures accelerate their growth while enabling thousands of SAP customers to access innovation. For more information, visit http://sap.io/.