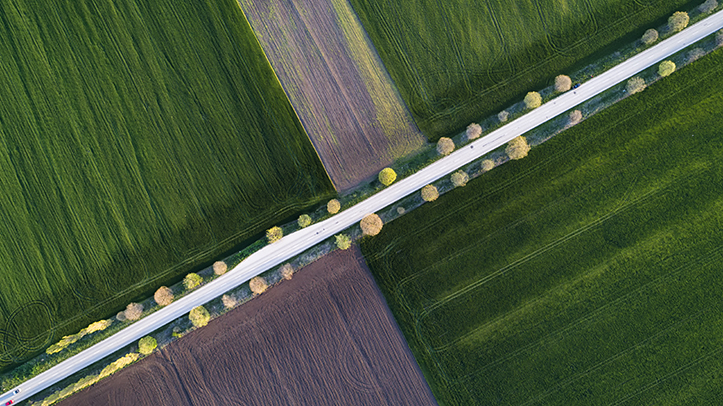 Getting food from the field to the table is a complex process. Exposure to pests, disease, or harsh weather can impact the quality of the crops. At the same time, climate change is leading to soil degradation and loss of biodiversity while insufficient land increases the pressure to produce more on less space.
At the recent SAP.iO Foundries Sustainable Agriculture Latin America Demo Day, three startups presented solutions that can help farmers improve the quality of their crops, optimize farming strategies through personalization, and improve biological capital by managing soil more efficiently. These tactics can all play a role in successfully feeding 9 billion people for the next decades.
Improving the quality of raw materials
"In the agricultural industries production plans are based on the quality of raw materials," said Madeleine Valderrama, CEO and Founder of AI Bruna, a supply chain planning solution powered by artificial intelligence developed by AltumLab Chile. She explained that producers expect the quality of raw materials to be consistent, but reality is different. Because it's impossible to predict quality with complete accuracy, planners deal with variability by improvising, which can lead to increased use of water and energy and up to 20% loss in profitability.
After eight years working in Chile's salmon farming industry, Valderrama knew what kind of tools would be required to tackle this issue. AI Bruna uses artificial intelligence and genetic algorithms to factor operational restrictions, deficiencies, and defects into strategic harvesting plans. It connects Planning, Harvesting and Commercial areas, providing a strategic view of the entire operation.
Valderrama used the example of Caña Brava, a sugar cane producer in Peru that is using the tool. In the first stage, months before the harvest, AI Bruna uses historical data such as climate, performance, soil type, water usage, and fertilization patterns to predict the expected concentration of sugar in the harvested cane.
Next, it suggests modifications in irrigation or fertilization as the plants are maturing to make sure the cane will satisfy the commercial contract after the harvest. Thanks to AI, Caña Brava was able to reduce water and energy consumption by over 4% and costs by 11%, and increase production capacity by 7%, and the value of the cane as raw material by 17%.