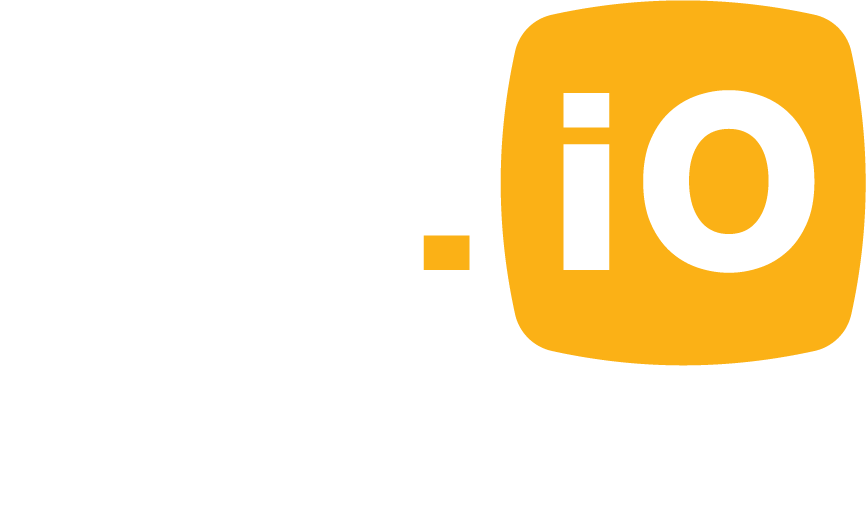 The first comprehensive inclusive entrepreneurship initiative for underrepresented entrepreneurs in the business software industry.
SAP will commit up to 40 percent of the investable capital in the SAP.iO Fund and scale our SAP.iO Foundries with a focus on inclusive entrepreneurship.
The goal is to help at least 200 startups around the world within the next five years.
200+
startups funded or accelerated by 2023
Up to 40%
of investible capital from the SAP.iO Fund dedicated to inclusive entrepreneurship
9
global Foundries with inclusive cohorts for female and diverse founders
Follow our journey as we further embed inclusion in SAP's culture, in the cultures of customers and in the startups with which we engage.
Inspiring FinTech Females 2020: the Top 50 Women Transforming Financial Technology
NYC FinTech Women, an organization created to connect, empower and promote women to advance their careers in financial technology (FinTech), continues to celebrate and recognize women who are driving innovation,…
Read More
SAP.iO No Boundaries Partners with Les Déterminés to Support Entrepreneurship in Working-Class Neighborhoods and Rural Areas
SAP France announces that its SAP.iO Foundry Paris accelerator is supporting the 12th promotion of the association Les Déterminés, whose mission is to develop entrepreneurship in working-class neighborhoods and rural areas.
Learn More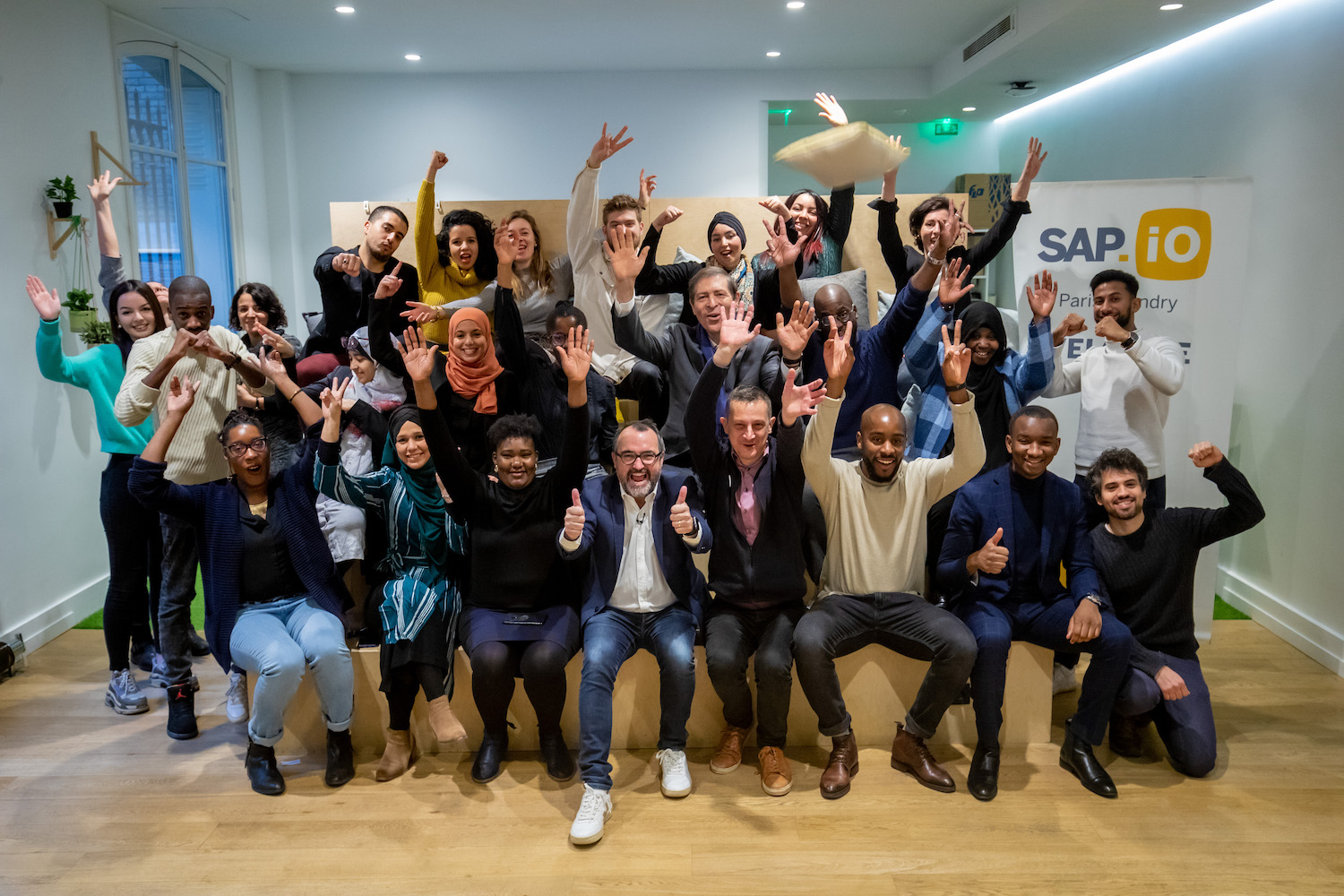 Women Founders Unite Holiday Party
SAP.iO Foundry San Francisco hosted the Women Founders Unite Holiday Party. Women Founders Unite is on a mission to empower founders, business owners, and investors in the startup ecosystem globally and build a diverse, equitable, and inclusive community that supports every woman in their journey to building and scaling their startup and company.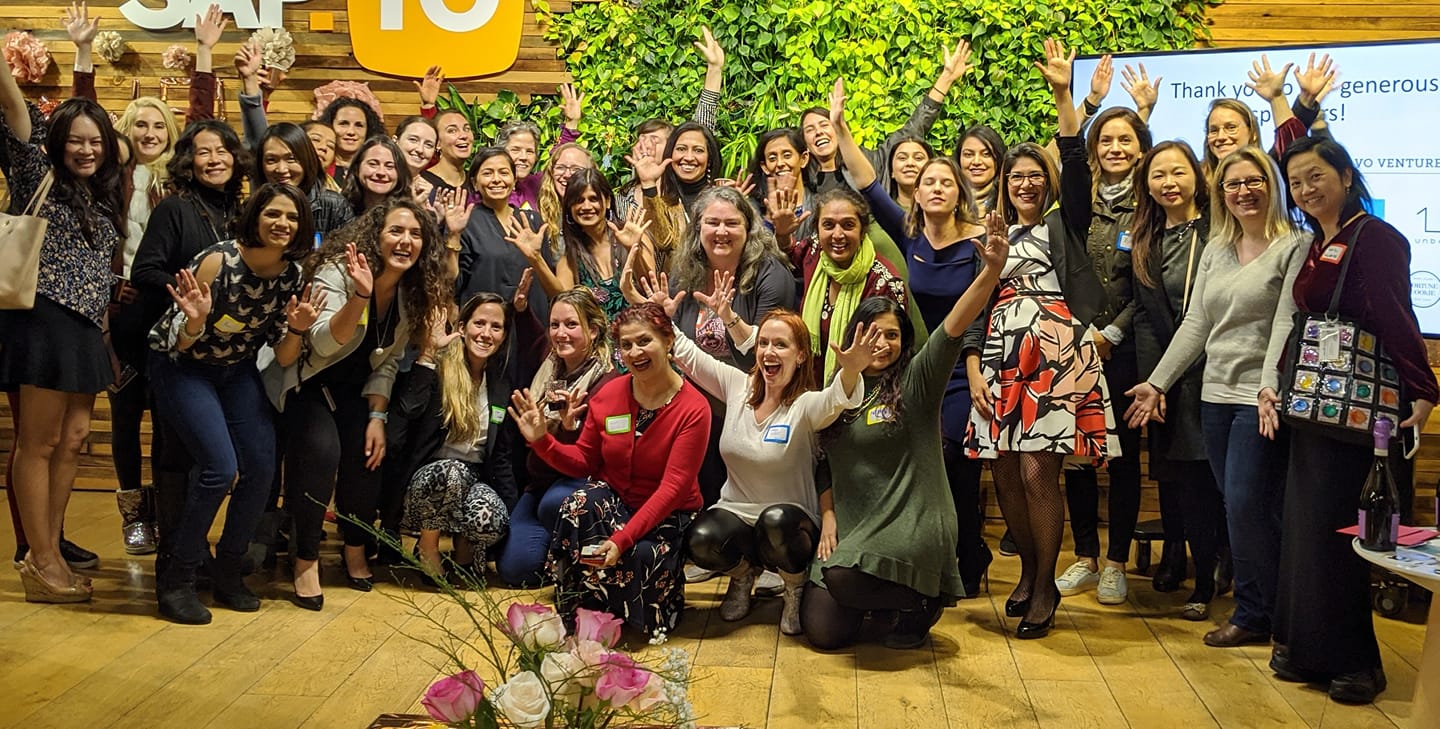 Women of Color Talk Tech in Newtown Square
Sallie Jian, Head of SAP.iO Foundry New York hosted a special conversation with movers and shakers in the corporate realm, the non-profit sector and venture capital entrepreneurial space of the tech industry. Guest speakers included April Walker (Microsoft), Regina Gwynn (BWTT) and Jumoke Dada (HUE), who discussed how their experiences have shaped their careers.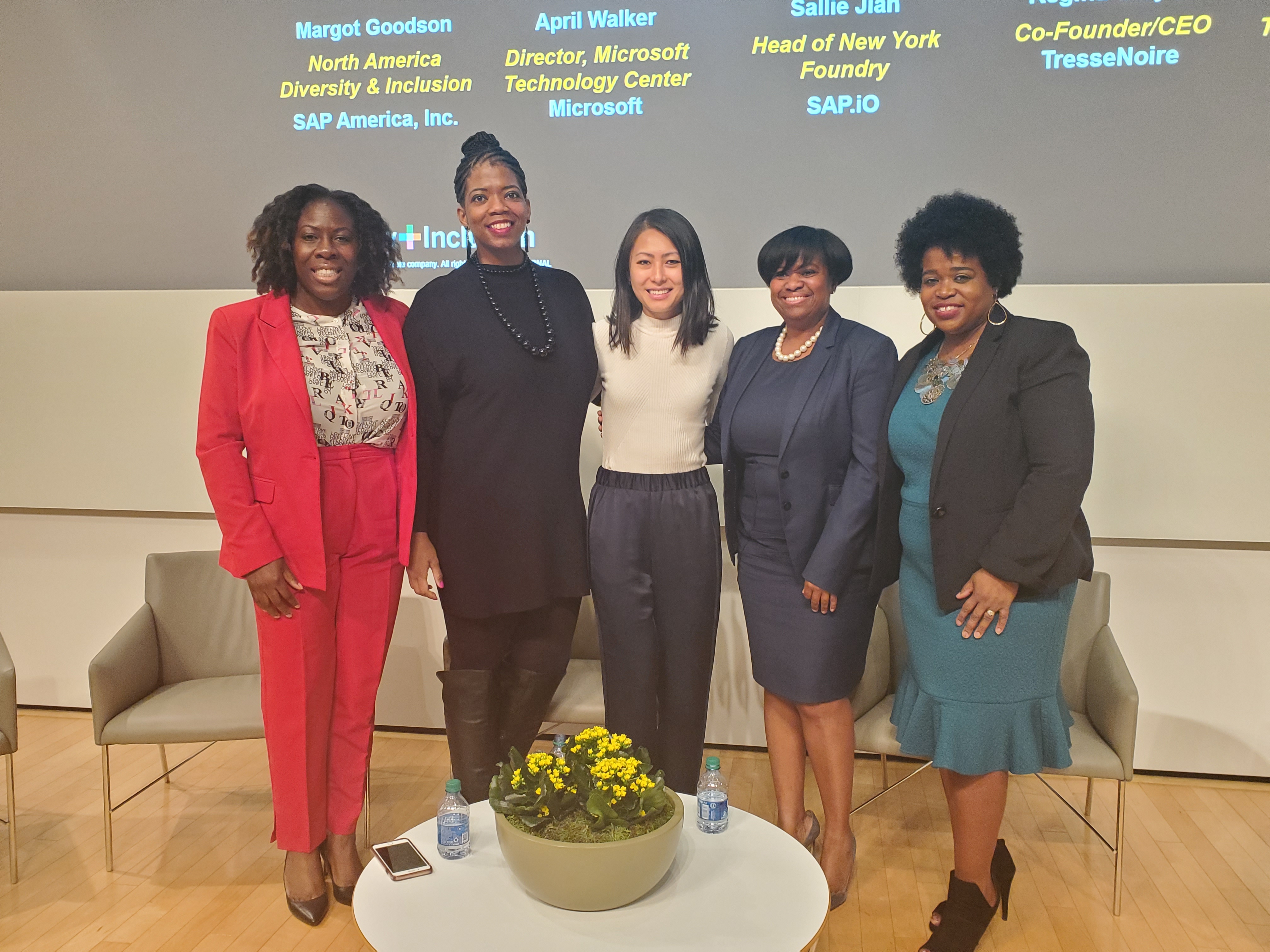 SAP.iO Foundry San Francisco hosted Technovation for their Bay Area Technovation Challenge 2020 Launch. Every year, Technovation invites teams of young people from all over the world to learn and apply the skills needed to solve real-world problems through technology. SAP.iO's alumni Charu Sharma, Min Chen, and Jo Riley shared their stories and how they overcame some of the challenges women entrepreneurs face.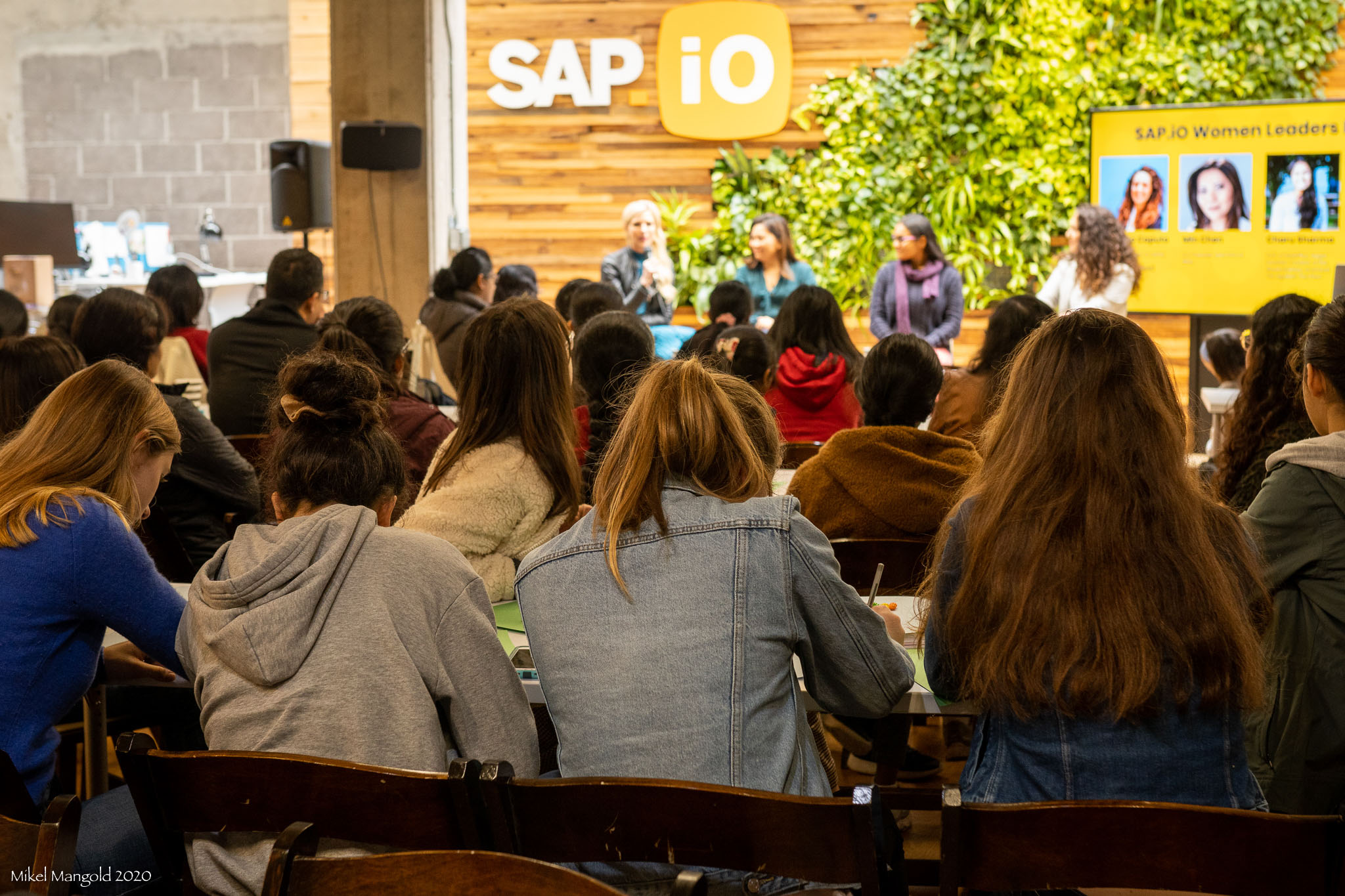 Women in Tech Summit at Austin Startup Week
Vanessa Liu, SAP.iO Foundries North America, gave the keynote address to kick off the Women in Tech Summit at Capital Factory for Austin Startup Week, one of the largest technology, innovation, and business events in Austin where SAP served as the title sponsor. The Women in Tech summit was a day full of programming to help inspire, engage and elevate female entrepreneurs and tech professionals.
Watch Livestream Coverage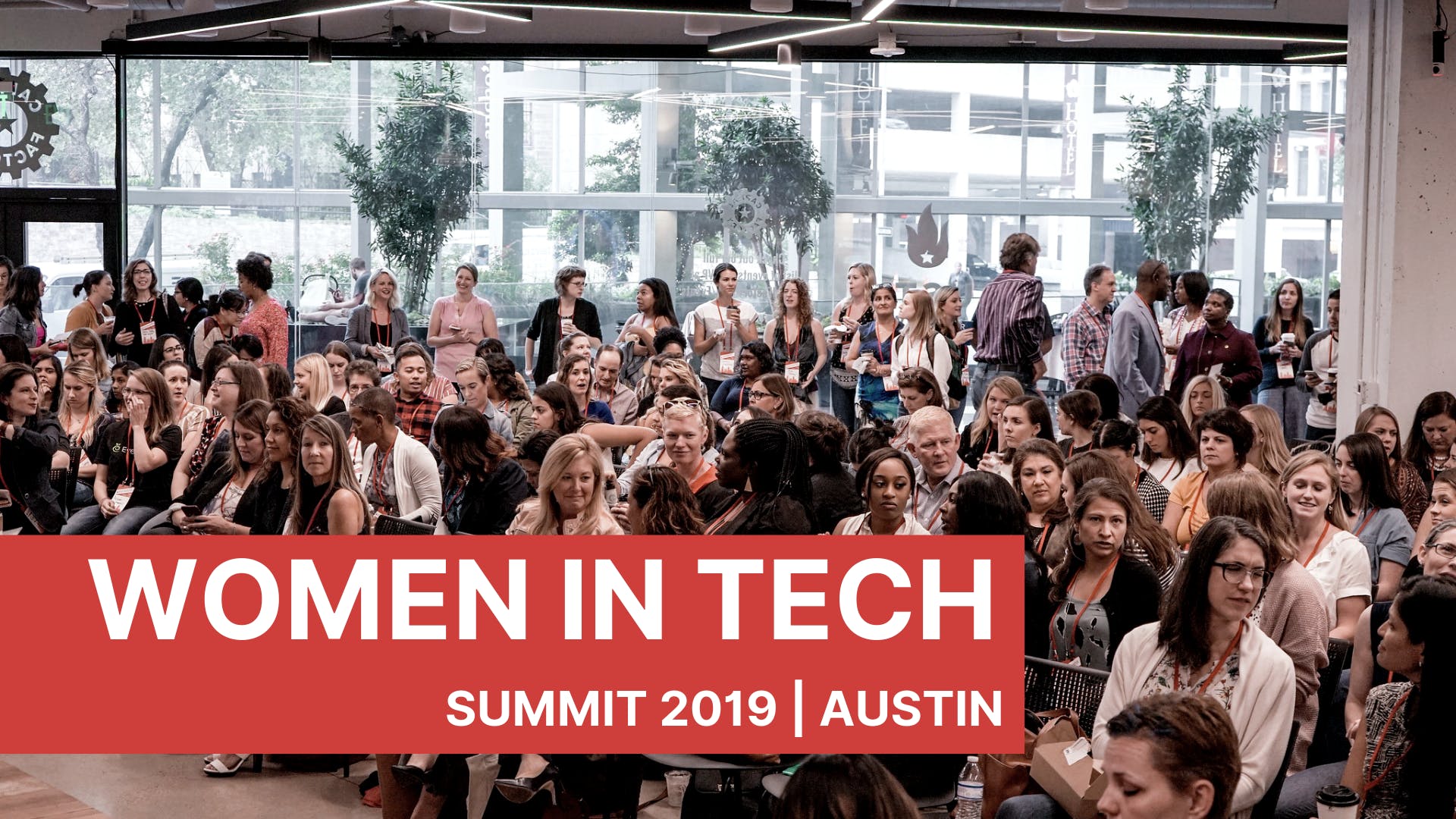 The Equity Gap: How Women are Left Out of the Power Club
Most people know that in the U.S. women are making 80 cents to every dollar a man makes in pay. But most people are unaware of an even larger and insidious gap—the equity gap. This figure far surpasses pay disparity.
Read More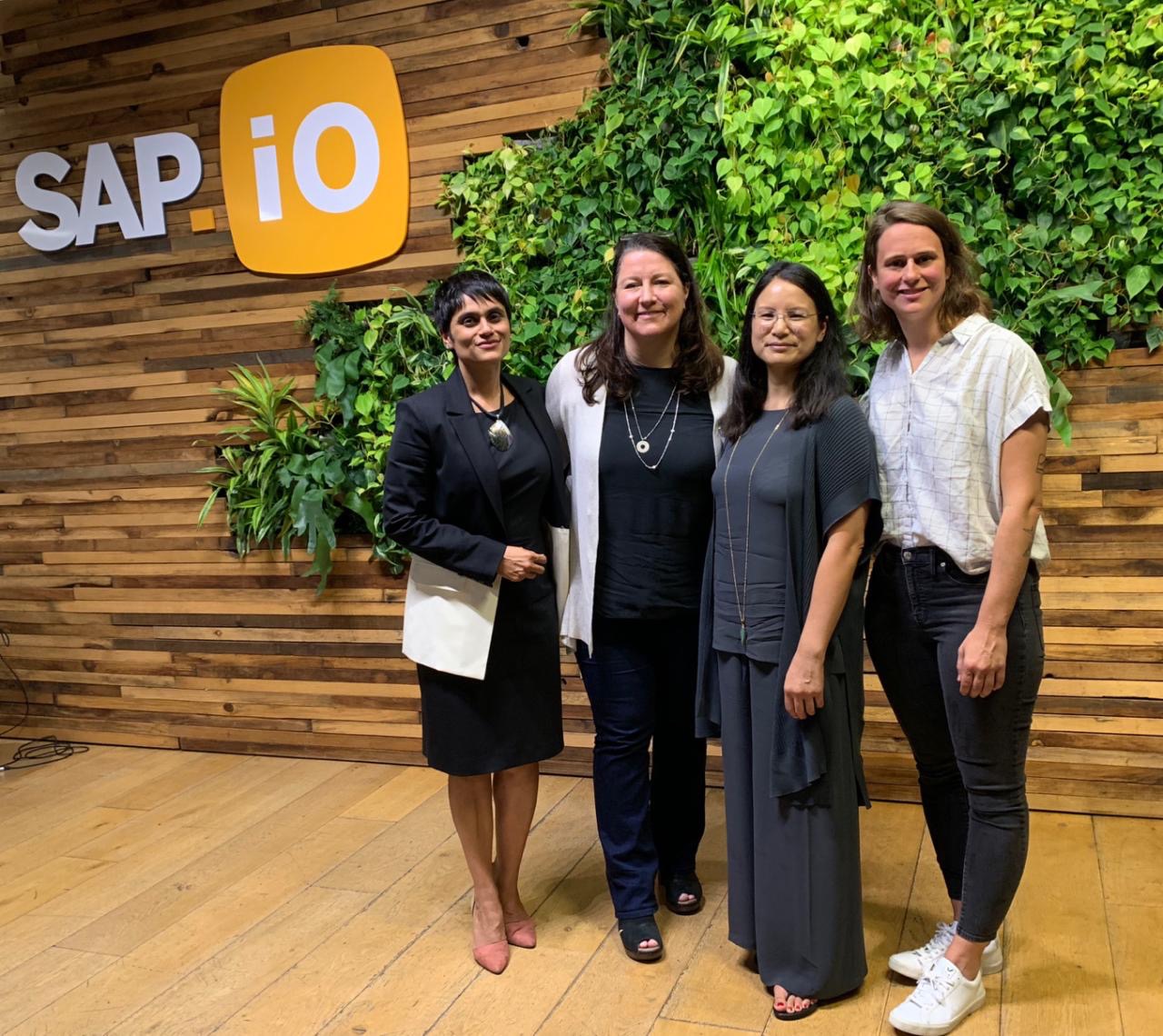 Vanessa Liu, VP of SAP.iO Foundries North America, joined an industry panel with leaders powering Black innovation through corporate venture capital efforts in this year's HBCU Braintrust. Powerful partnerships with SAP, T-Mobile, IBM, Intel, and Amazon all investing in women, URM businesses, and academic programs help pave the way in making a difference in how these groups are empowered and funded.
Read More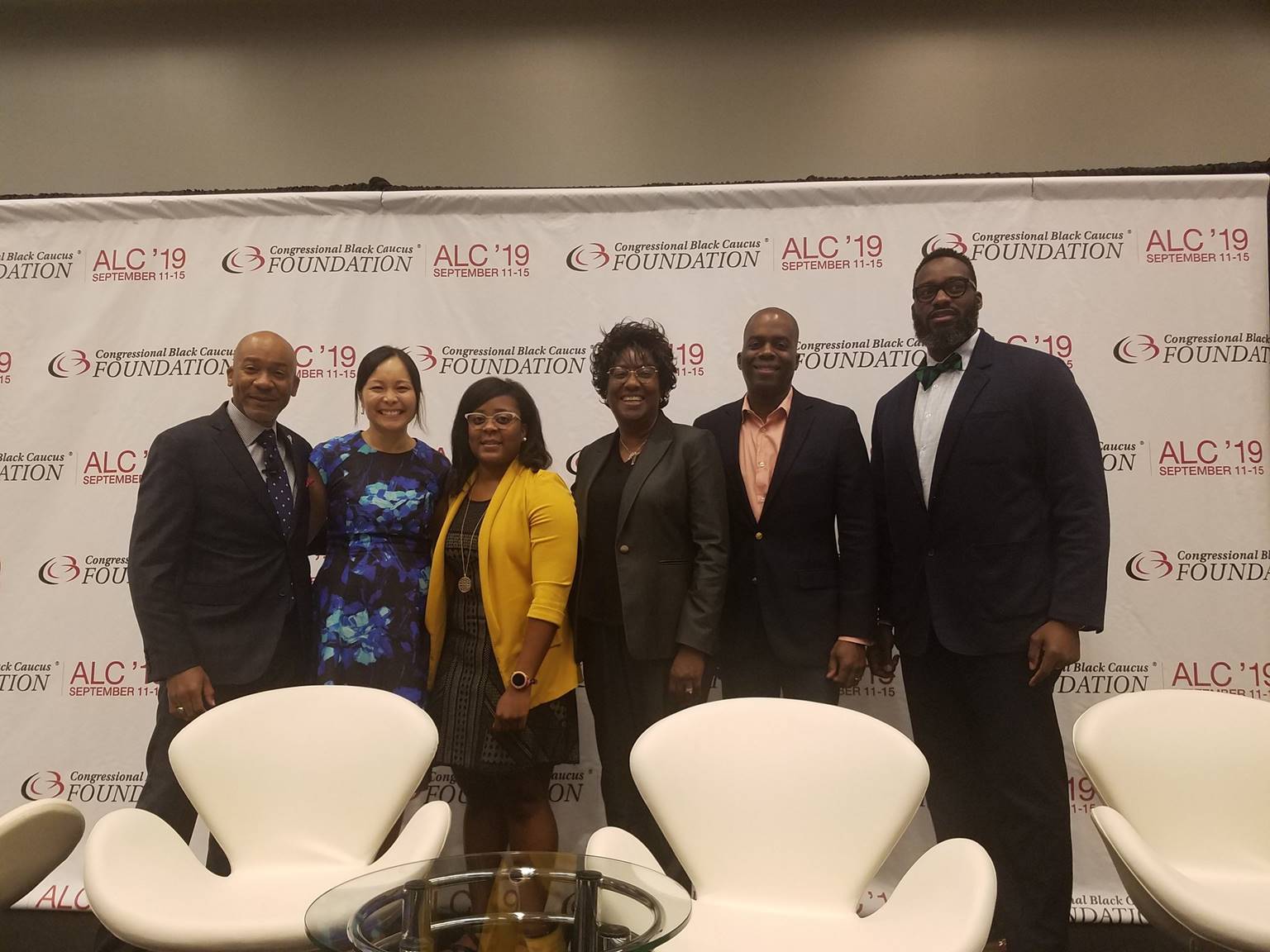 SAP.iO Foundry Berlin and GIZ- funded program Female Tech Businesses in Africa (FEBA) met to exchange views with 9 leaders of women networks, multipliers and stakeholders from Ghana, Kenya and South Africa. Providing engineering skills to women, setting up women focused accelerators, helping women to get in tech boards were only some of the topic we could address.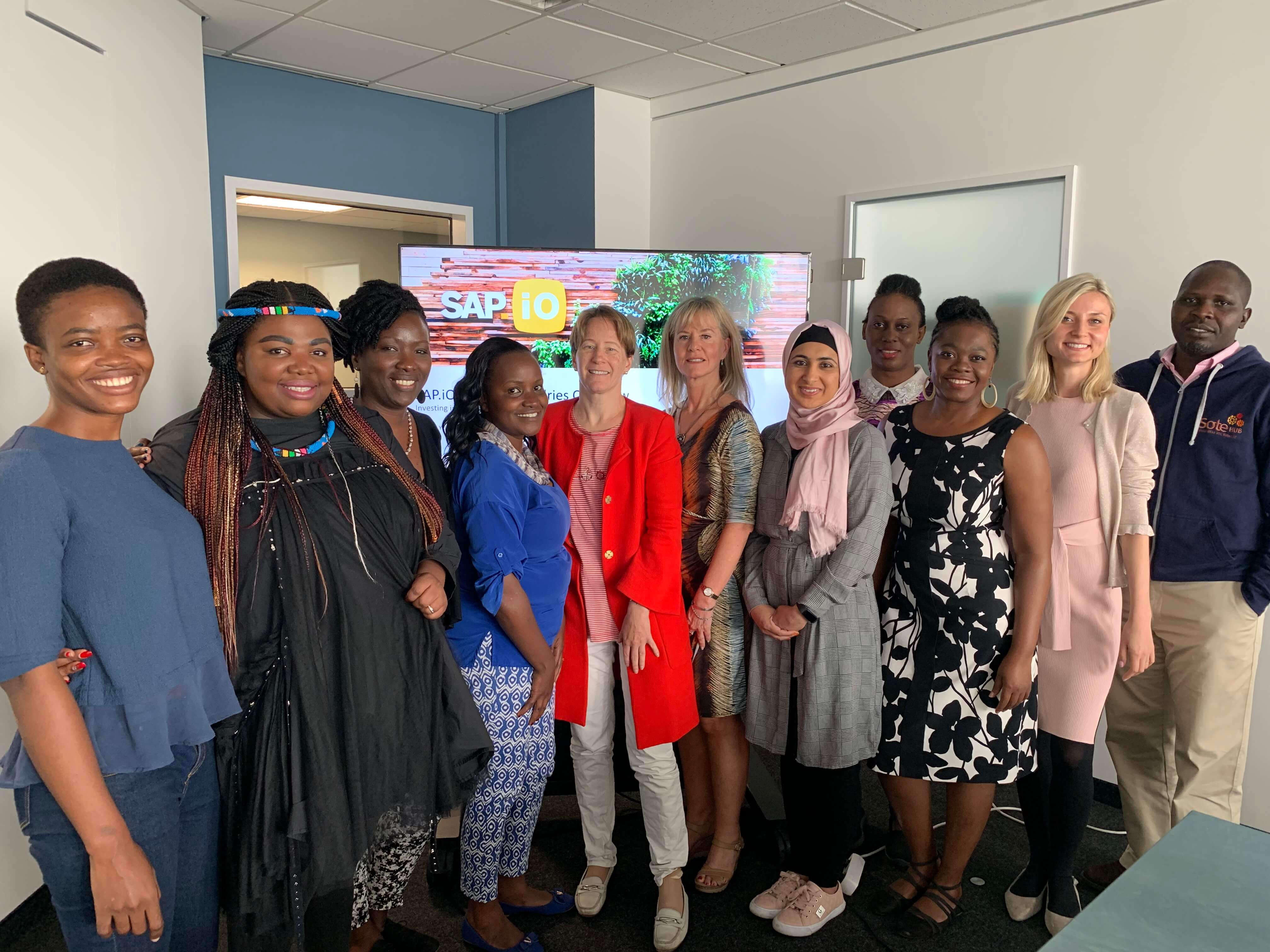 In partnership with HITLAB, Merck Global Health Innovation Fund and BayerG4A, SAP.iO Foundry New York is proud to support the HITLAB World Cup Challenge 2019 which focuses on emerging technology applications and systems that improve medical care and the provision of healthcare among women worldwide.
Read More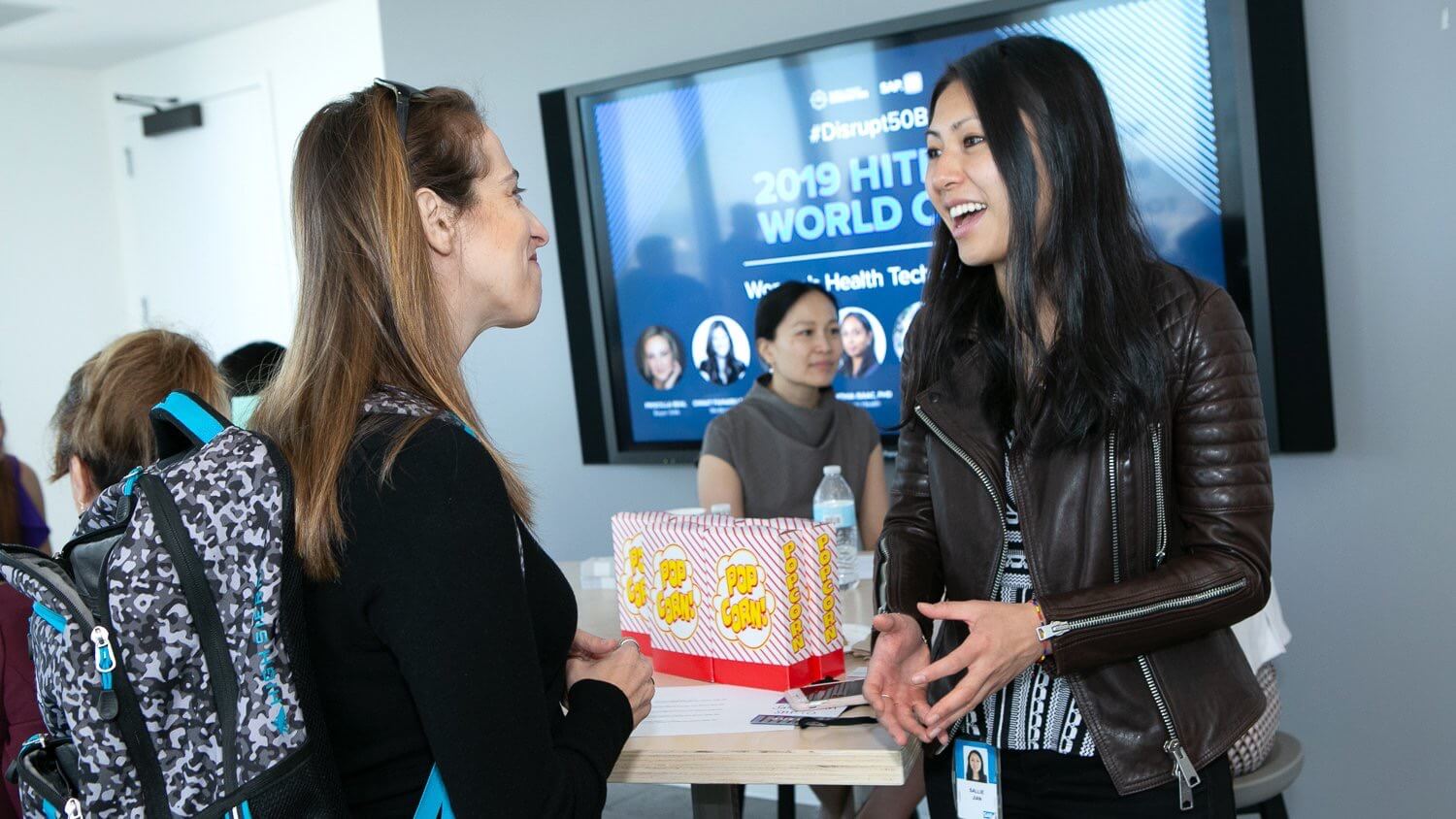 As Silver Sponsor of the Women in Tech Festival, 5th Anniversary at the Computer History Museum in Mountain View, SAP.iO is supporting and honoring women in business & leadership 2019.
Read More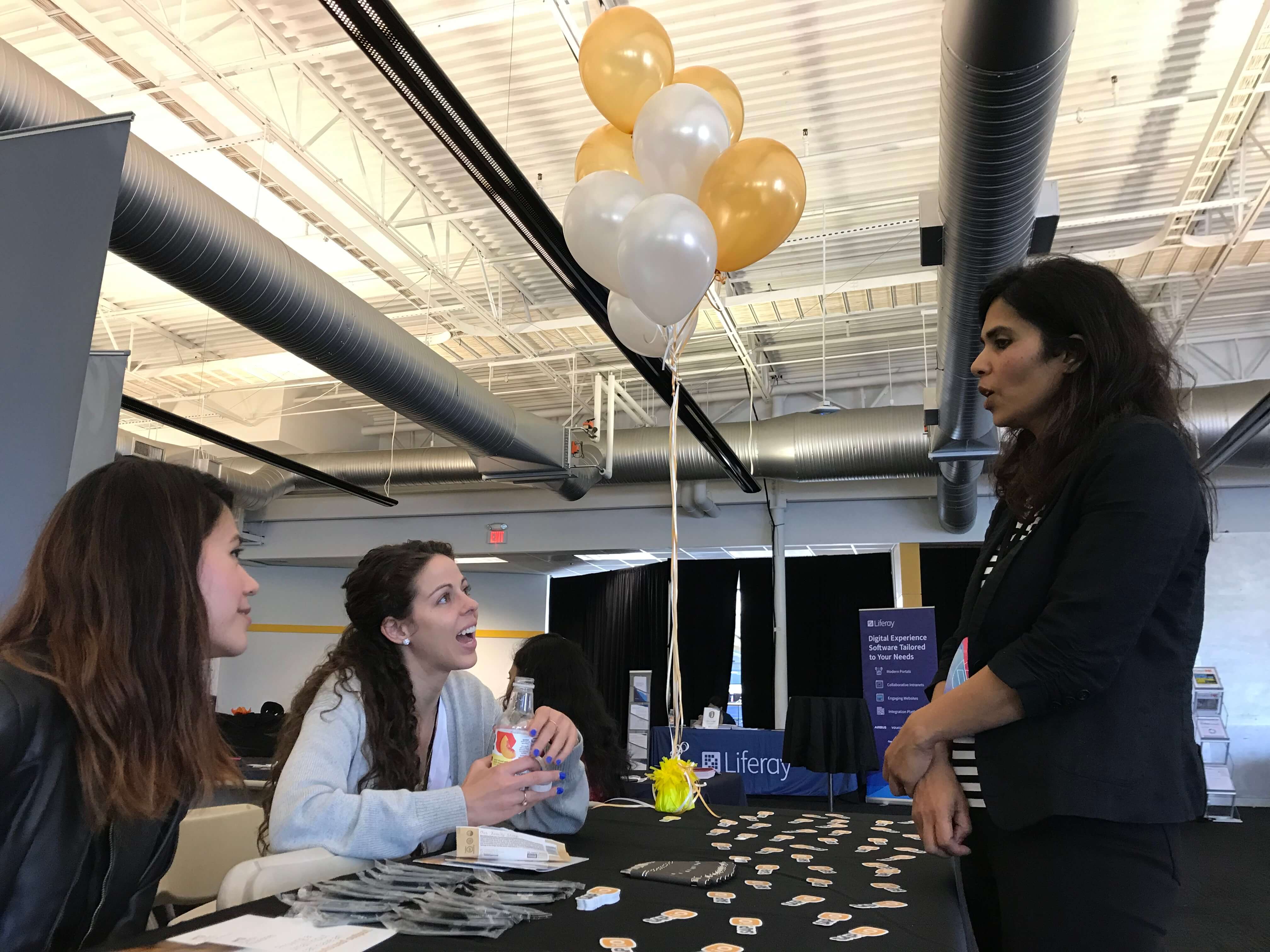 SAP.iO partnered with 500 Startups to run the 2019 Unity + Inclusion Summit in Miami for over 200 founders, investors and companies.
Read More
SAP.iO led the conversation about inclusive entrepreneurship at SAP's SDG Media Zone at SXSW.
Read More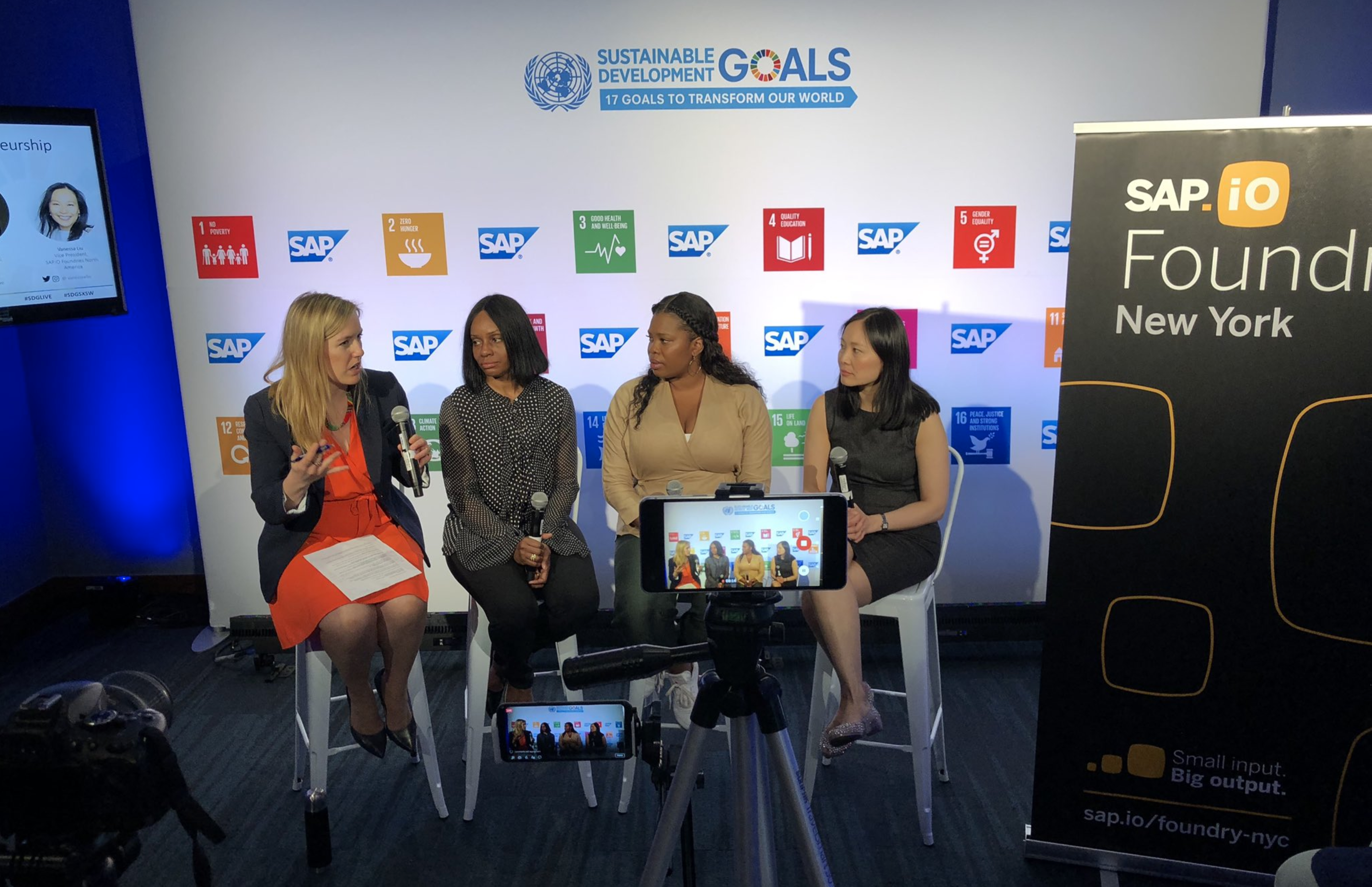 Christine Tao, Co-Founder & CEO of Sounding Board, SAP.iO Foundry SFC and Shuchi Rana, Head of SAP.iO Foundry SF shared the stage at Girl Talks, a forum for women to share & learn from one another's experiences hosted on behalf of the United Nations Foundation and Girl Up.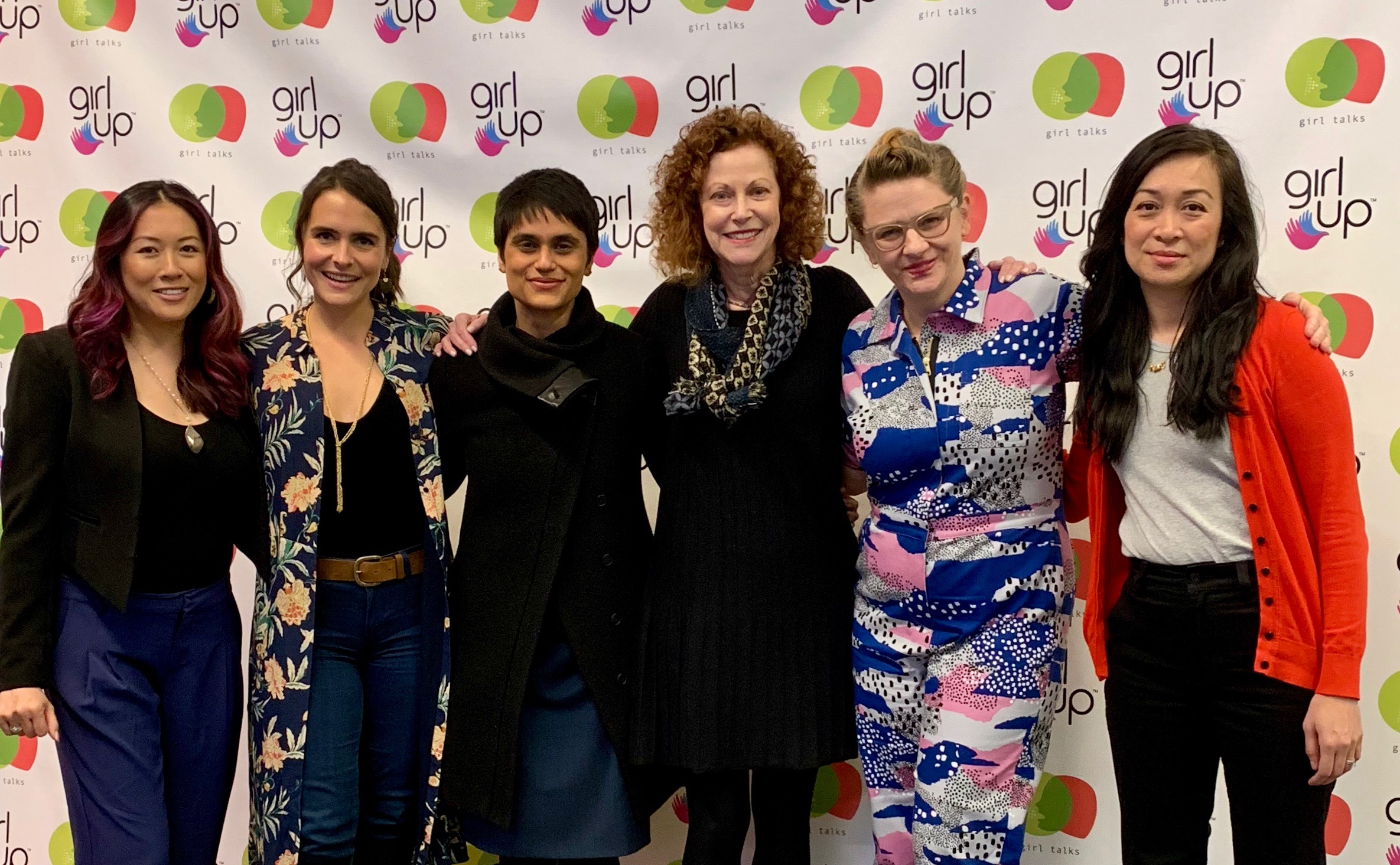 SAP.iO hosts 300+ black business leaders who set sights on increasing racial diversity in tech.
Read More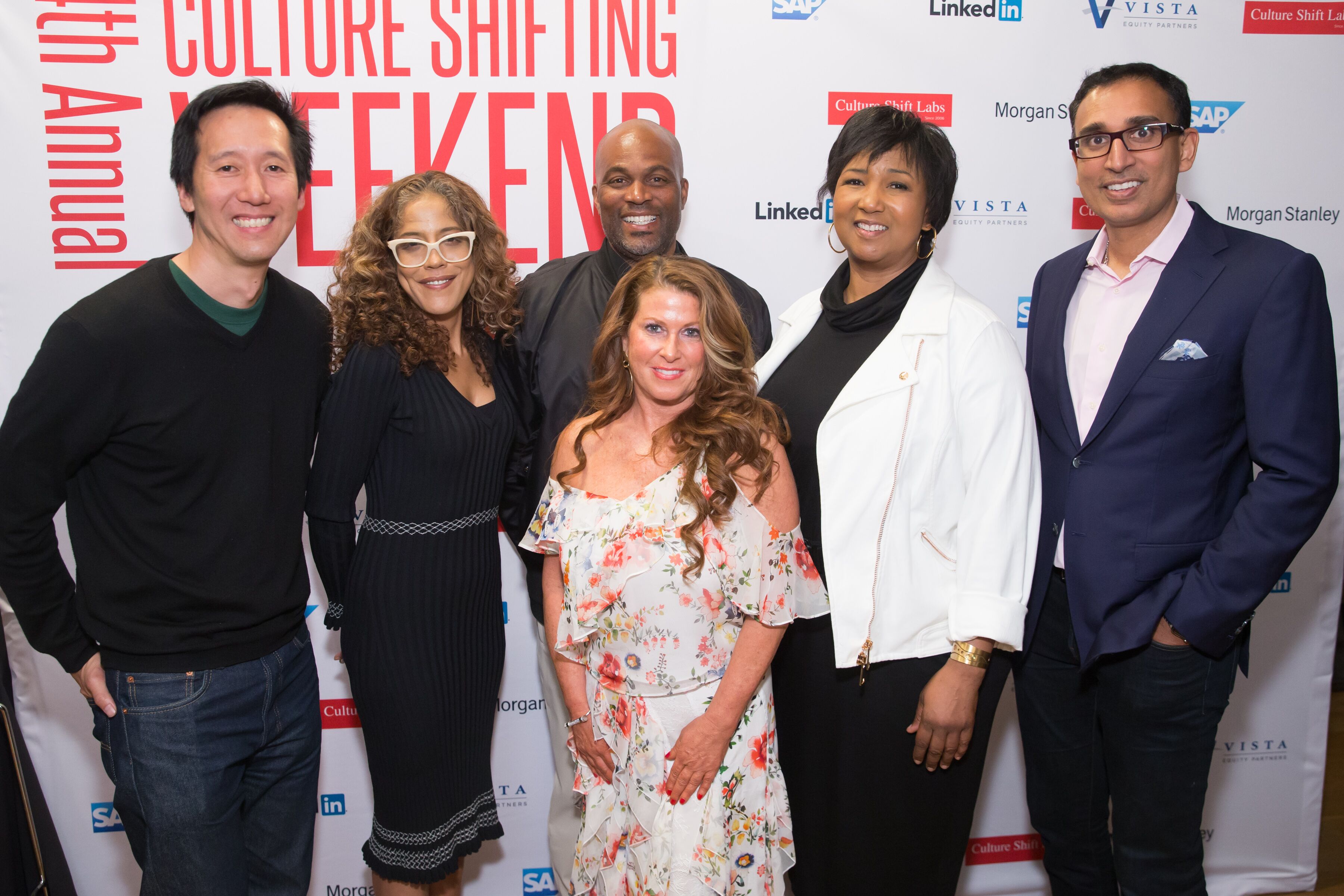 SAP.iO Foundry San Francisco hosted Sairee Chahal, the Founder and CEO of Sheroes who shared her wisdom about lessons learned as an entrepreneur.
Read More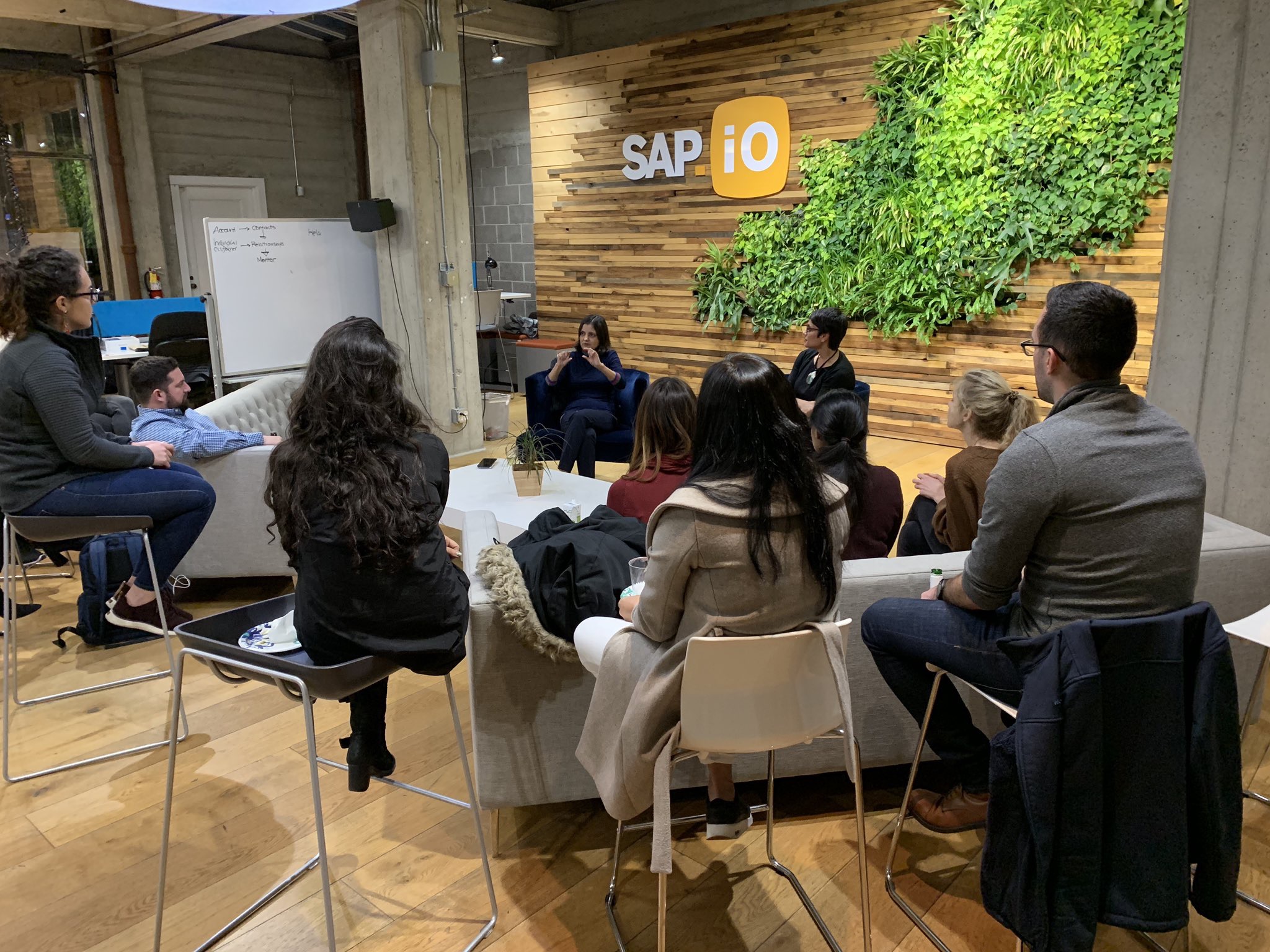 Exploring how we can shape entrepreneurial participation by and funding available to Latino entrepreneurs.
Read More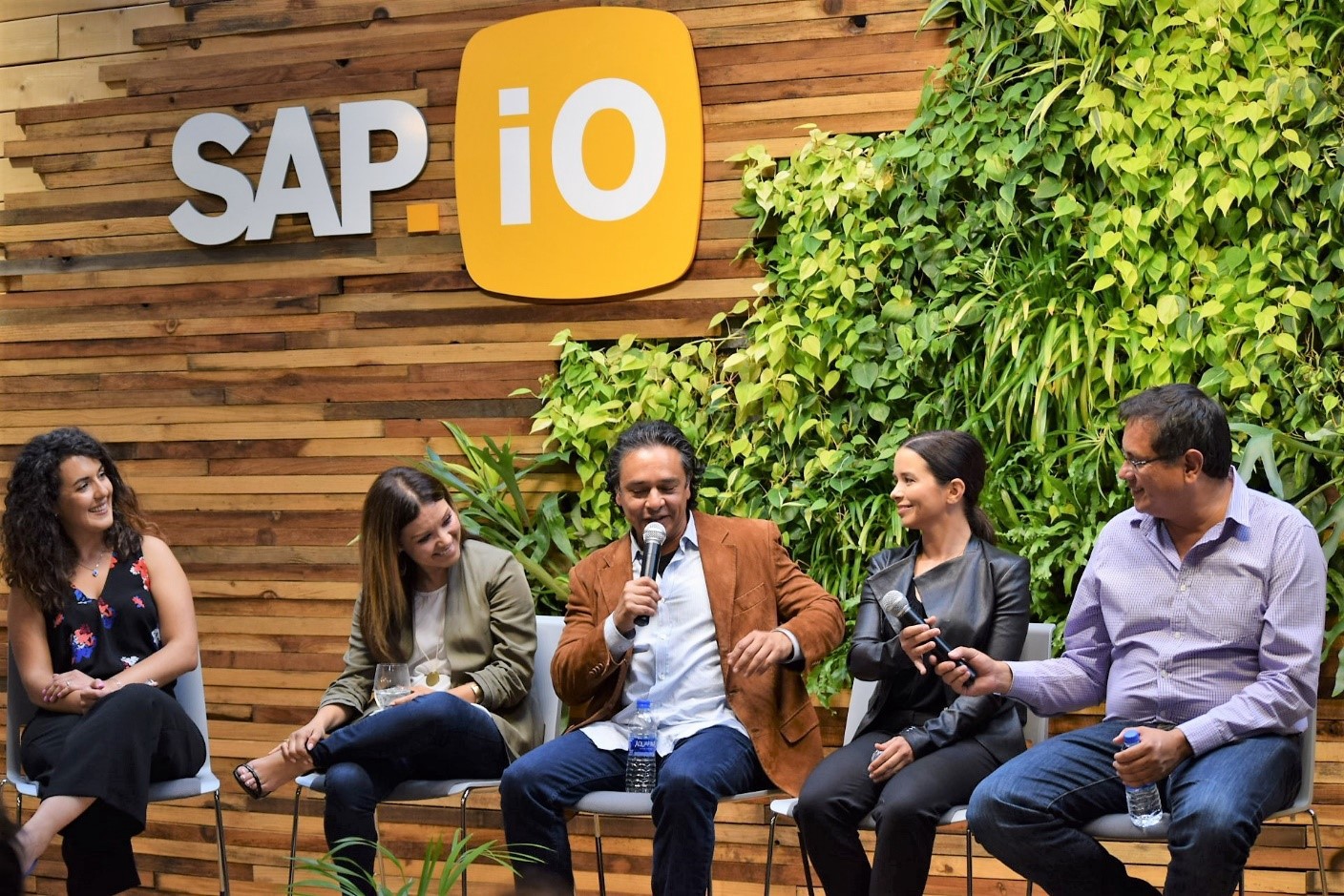 Join the conversation about #InclusiveEntrepreneurship
"Being a small company and having access to SAP's large ecosystem has meant that we've been able to go global much faster. We are very thankful for the incredible support that we received from the SAP.iO team and SAP."

Caitlin MacGregor

Co-Founder & CEO, Plum
"SAP.iO has been incredibly involved and high-touch from the early beginning and helped us navigate through important milestones of our business."

Lonnie Rae Kurlander

Co-Founder & CEO, Medal
"Investing in diversity makes fundamental business sense."

Ram Jambunathan

Managing Director, SAP.iO
"SAP.iO is the first accelerator in NYC to ever launch a program focused on women-led enterprise startups. We can't be prouder of what we accomplished with these talented founders and their companies."

Vanessa Liu

Vice President, SAP.iO Foundries North America
FREQUENTLY ASKED QUESTIONS