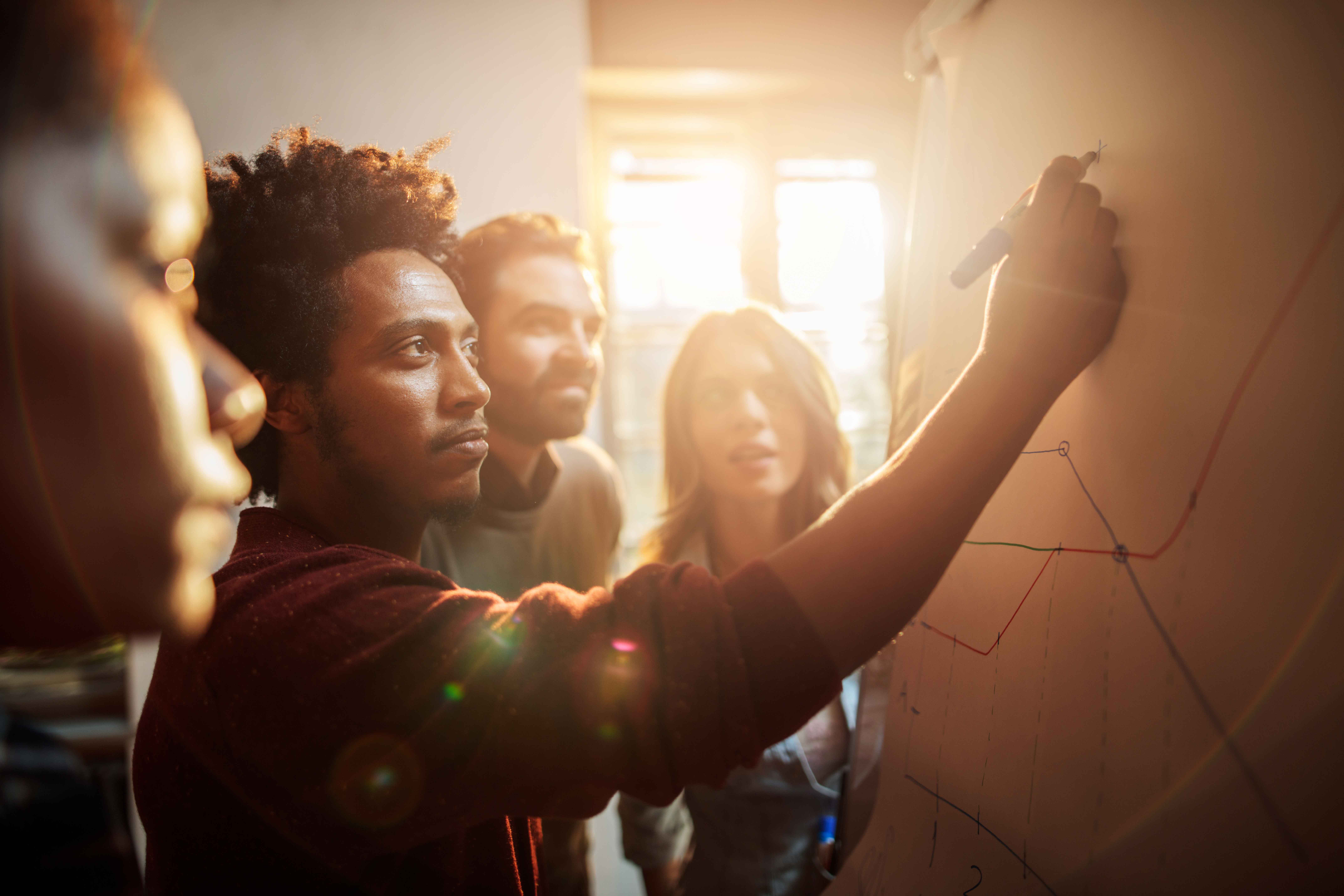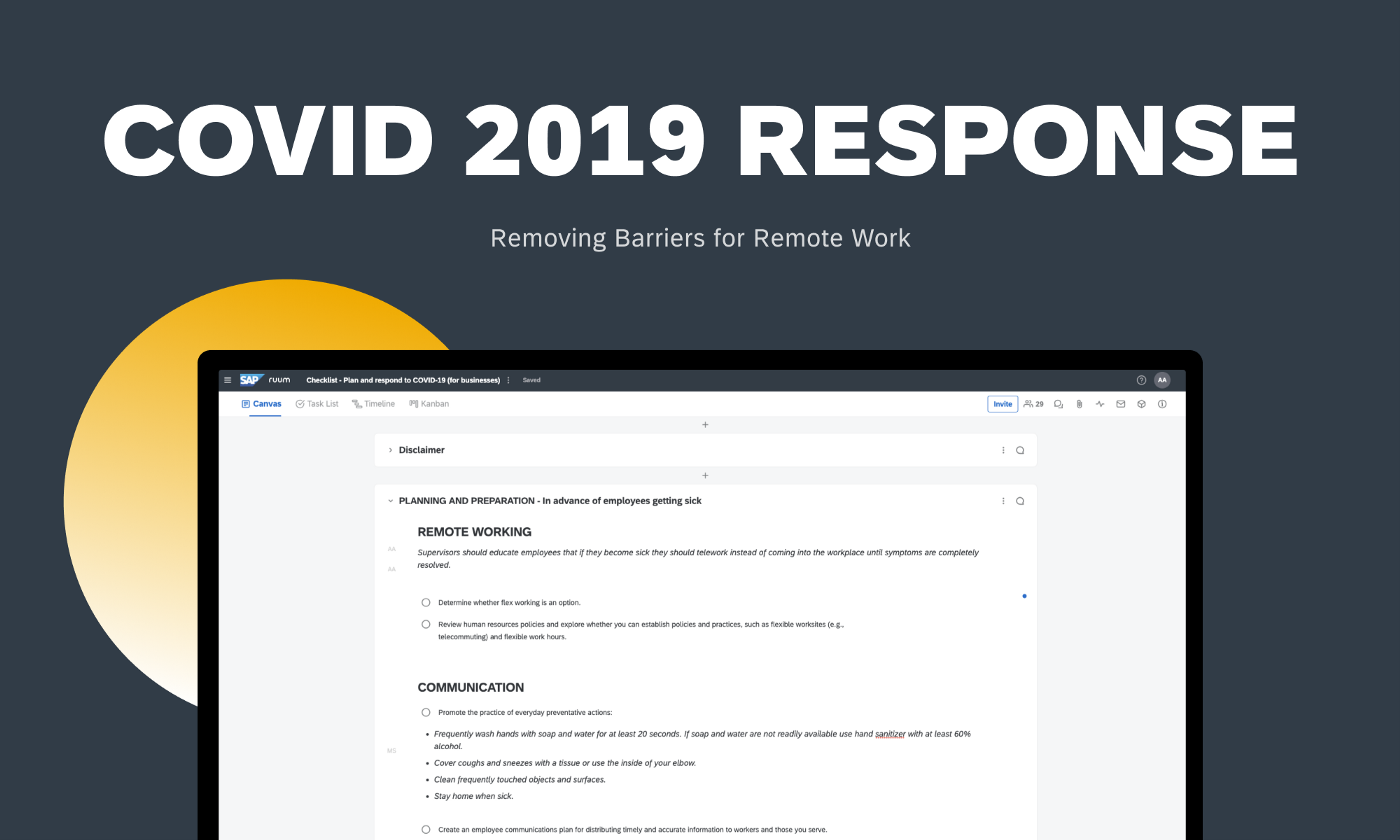 No matter where you are in the world, times are chaotic. It can feel easy to be consumed by the latest headlines about the Coronavirus/COVID-19 pandemic because information is moving and changing rapidly. In light of these circumstances, it's important that everyone has a plan.
Whether you own a small business, run a nonprofit, are head of your household, or are just looking to keep yourself healthy, we believe everyone is important. We want to be a partner in enabling you to run your day-to-day operations and, therefore, have created two, free templates on Ruum by SAP that outline an interactive checklist for managing the risks of COVID-19. These custom templates were built as a solution for teams and individuals who want to have a plan in place, but don't necessarily have the time or resources to build one from scratch.
We want to make it easy for you. Here are COVID-19 planning checklists for Ruum users:
All of the information in these checklists was based on the latest information from the CDC and was not created by SAP. We also recommend reviewing the latest CDC guidelines for businesses or the latest CDC guidelines for households.
Ruum is a lightweight tool that helps users collaborate in real-time. Within Ruum, users create a living document where they can distribute tasks, set deadlines, input comments, and provide feedback simultaneously. It reduces the time spent on administrative and coordination work, allowing teams, families, or individuals to focus more on tasks that really matter. Ruum by SAP operates within the New Ventures and Technologies unit at SAP, which is on a mission to future-proof SAP and our customers' businesses through technology innovation and product incubation.
Our hope is that having a plan and checklist in place can eliminate some of the uncertainty and fear surrounding this pandemic. For us, it's essential to put our employees, customers, and public health first in this challenging time.
About New Ventures & Technologies
To future-proof SAP and our customers' businesses, SAP the New Ventures and Technologies (NVT) organization drives transformative innovation through technology innovation and product incubation. NVT identifies commercial opportunities in the SAP ecosystem, explores and pioneers the business impact of emerging technologies and makes them enterprise-ready. For more information, visit our website.