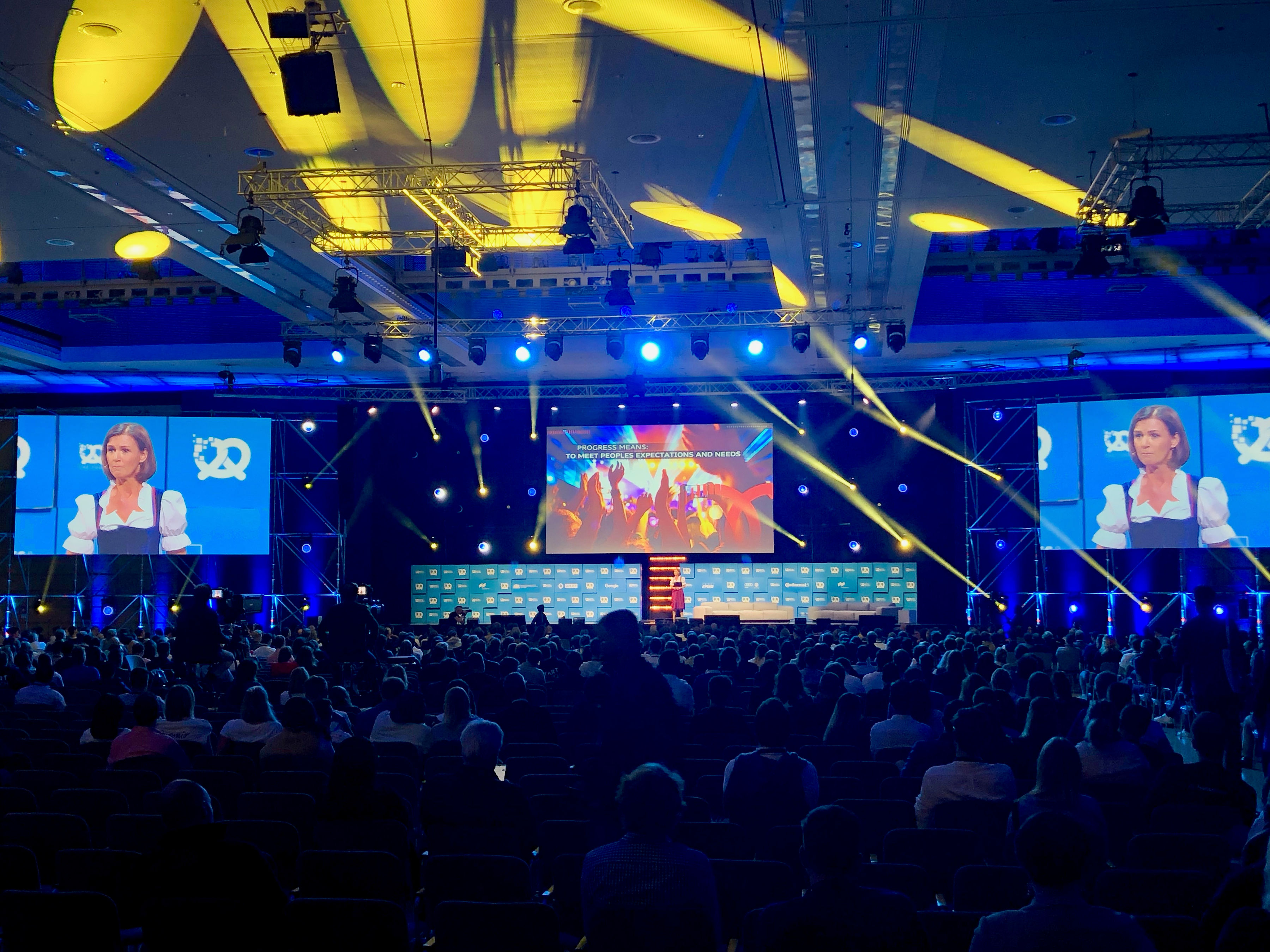 Last week, the Bits & Pretzels conference in Munich provided SAP.iO startups the opportunity to share, learn, and engage in a unique, Oktoberfest-themed format. Nicknamed "Europe's biggest Founders Festival", it featured an extensive showfloor and over seven stages for keynotes from world-renowned experts and innovators (including this year's headliner President Barack Obama) spanning diverse industries and topics. On the third and final day, the event concluded with "liquid networking" and traditional celebrations in the Schottenhamel-Festhalle, the oldest beer tent at the Wiesn.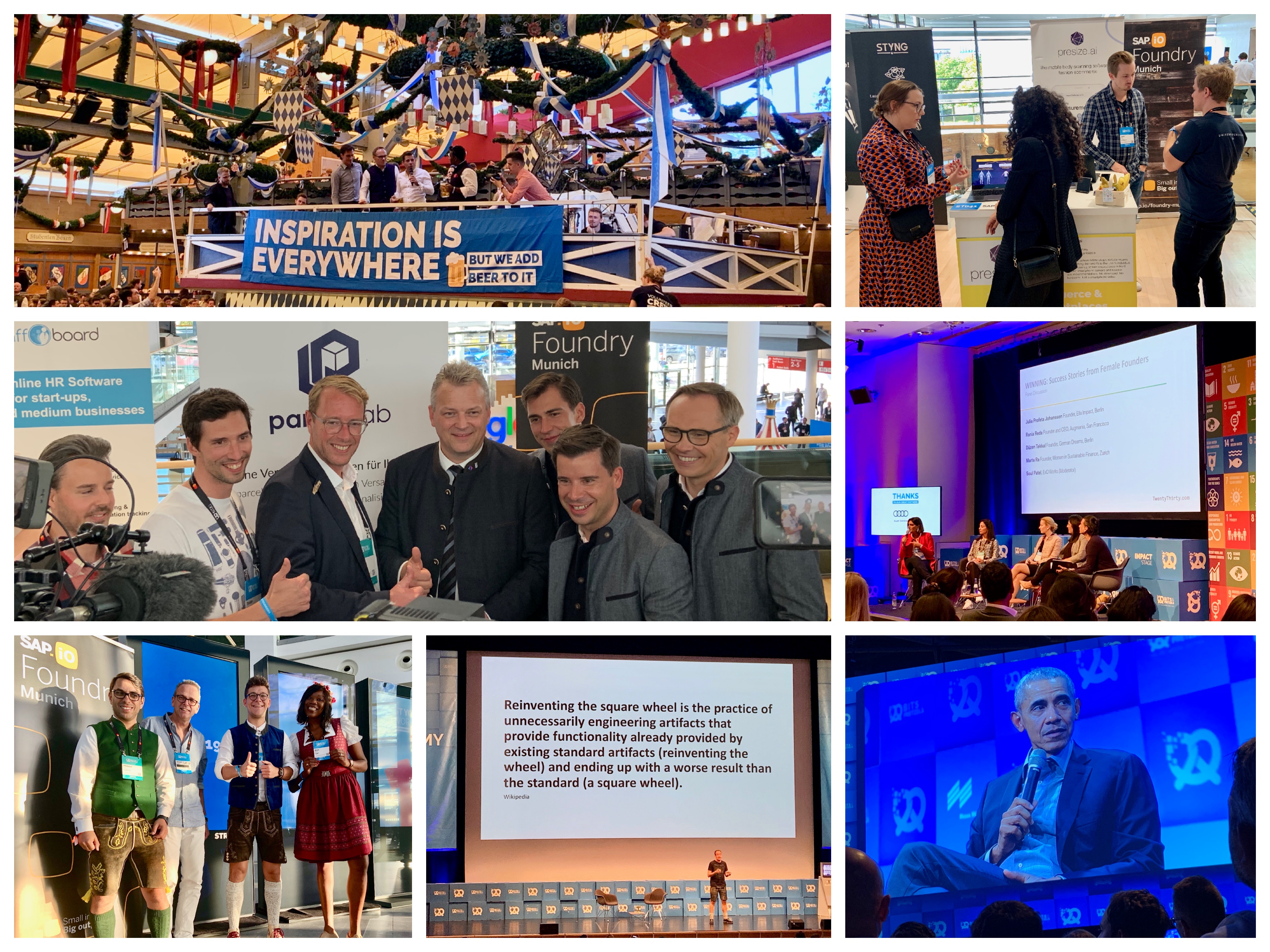 In total, we had 9 startups exhibiting: presize.ai, rapitag, Expivi, 8select, parcelLab, ViewAR, and Dotaki from the currentSAP.iO Foundry Munich cohort, and SAP.iO Foundry Berlin alumni Augmania, WeView, and ScanTrust. Beyond connecting with potential customers, investors, and fellow entrepreneurs, some of our startups were able to meet Roland Weigert, State Secretary for the Bavarian Ministry of Economic Affairs, Energy and Technology. Plus, Augmania founder & CEO Rania Reda took to the Impact Stage for the insightful panel session "WINNING: Success Stories from Female Founders." With so many inspiring talks and interactive booths from startups and corporates, the conference was both overwhelmingly productive and fun for all of us.
We had an incredible experience, and are already looking forward to next year's event. Visit our picture gallery for more SAP.iO highlights from Bits& Pretzels 2019!