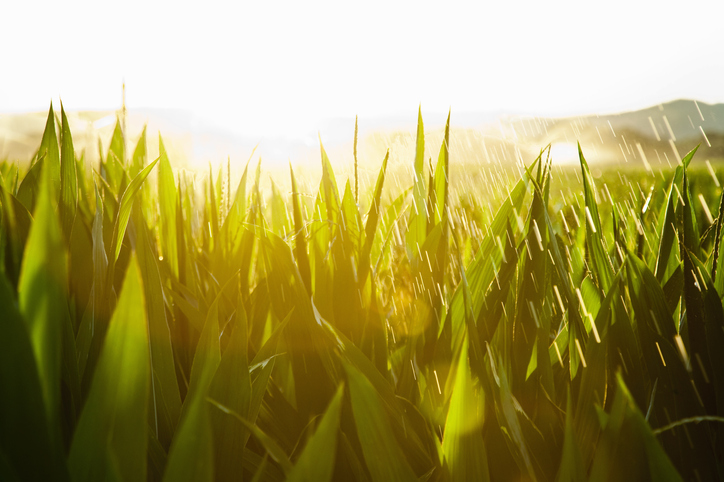 GrainChain has been nominated in HackerNoon's annual Startup of the Year awards in McAllen, Texas, USA.
Meet GrainChain
GrainChain is working to level the playing field for producers and all other participants along the global agricultural supply chain by directly addressing current pain points such as reliability of data, traceability, the speed of payments, and access to financing and insurance.
My Role
I am Tom DeRosa, Director of Marketing for GrainChain. I have the privilege of crafting GrainChain's story and sharing it with the world, from what we do to how we do it and the impact we are making across the global agricultural supply chain.
I'm excited about our most recent campaign: interviews with the producers, lenders, and other supply chain participants that we work with. There are real people and real world success stories behind our impressive technological innovations.
How We're Disrupting/Improving the Agricultural Industry
We're bringing the technological tools that large-scale producers use and making them available to small to medium-sized producers.
GrainChain is working to take an industry that is still relying on paper and labor-intensive practices and move it toward a productive, sustainable future, helping producers, buyers, storage operators, lenders, and other supply chain participants around the world.
Our software ecosystem solves problems for all participants at every stage of the supply chain, providing better visibility, efficiency, and data. We are not merely aggregating data but generating it, and the reliability of this data allows us to open up new opportunities in the marketplace.
Standing Out from The Crowd
We are unique because we are not creating solutions in search of a problem.
We're not building blockchain and IoT-driven solutions because that technology is popular and draws attention–we are constantly seeking out the best technology and approaches available to solve real-world problems faced along the agricultural supply chain.
More importantly, we are applying these technologies the right way.
Each solution we have built solves a specific problem that producers, buyers, lenders, storage operators, and other supply chain participants are facing in markets around the world.
We believe no one is really tackling supply chain efficiency, traceability, and liquidity in the holistic way we are, connecting all participants through a single point of truth.
Our Predictions/Thoughts on the Agricultural Industry in 2023
Automation and digitization of processes at each stage of the supply chain will continue to ramp up in 2023, meaning more reliable, real-time data can be captured, stored, and made available to all stakeholders.
This data is key to lowering risk and providing producers with more and better financial options from loans to insurance.
AI is going to be transformative in this industry as it is across all industries. AI can help supply chain participants identify anomalous data and solve problems more quickly.
It can enhance predictive analytics and forecasting so that producers can make their operations more efficient and get better prices in a highly volatile marketplace.
As with many industries, there will be a shift away from proprietary hardware and heavy investments in infrastructure toward cloud computing and mobile apps that allow producers, storage operators, and logistics providers to more quickly and easily integrate technology into their operations.
We're in an age of amazing advancements in technology, but the key is applying the right technologies in the right way to truly impact the agricultural supply chain.