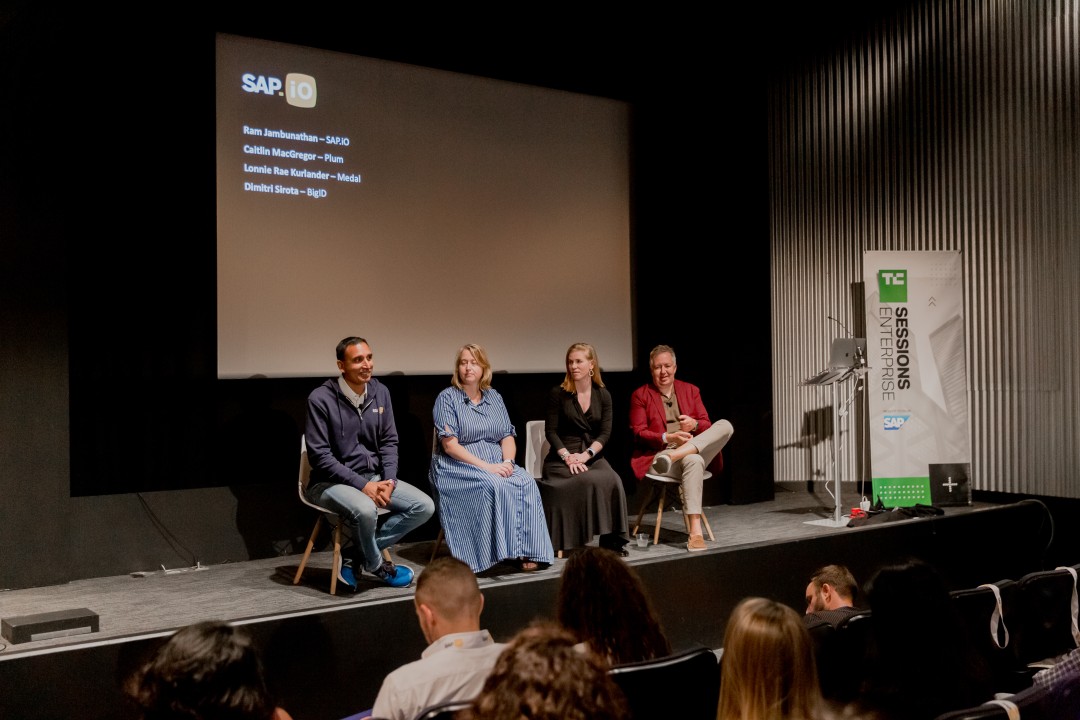 By Ram Jambunathan
The startup journey is hard. An estimated 75% of venture-backed companies never return cash to investors; only 1% go on to become unicorns. Startup success requires brutally efficient execution and a bit of luck. My own experience as a startup founder attests to this. When we started T-Networks (now a part of Broadcom), we had to build our own semiconductor fab and packaging facility, while at the same time competing with deep-pocketed, well-established multinationals. A "pivot" in those days, should we decide we needed to change in tack (e.g., different product in different segment), was going to be a fairly difficult (if not impossible) road to travel. So, I have to say I'm excited (and perhaps even a little envious) when I see the opportunities entrepreneurs have today — to build, test, refine, and even pivot — now that the need to construct the infrastructure required to develop the actual product is removed.
Of course, there are still challenges. In enterprise software, it also requires industry expertise, access to strong networks, and an ability to reach customers — all of which pose significant barriers to many entrepreneurs who aspire to transform industries. This is where a strategic partner like SAP can help early-stage startups scale the barriers to success.
The SAP.iO Fund and SAP.iO Foundries invest in and accelerate early-stage startups at the leading edge of B2B software innovation, who leverage a combination of emerging technologies like AI or IoT, business process expertise, and new business models. We realize that agile, early-stage startups complementary to SAP can expand and enhance the SAP ecosystem and solutions, giving our customers access to relevant, cutting-edge solutions. While SAP can help startups target customer needs, connect to SAP systems, and access SAPs broad customer base.
A key challenge many startups have after finding product-market fit is scaling. This can require significant investment, especially on the customer acquisition side — from marketing to sales to customer success. But what if the right partner could help to identify and prioritize high-value prospects, make those introductions, and then even help to drive the sales process? This is the type of startup partner SAP and SAP.iO strives to be — even for early-stage startups.
Startups that SAP.iO supports receive strong and unprecedented exposure to our field and customers. We have dedicated resources on the SAP.iO team that ensure SAP.iO startups get visibility and interest from internal account teams, customers, and partners. For example, during the first half of 2019 alone, at least 150 major customers visited SAP.iO Foundries in NA and Europe to meet with the startups SAP.iO is supporting.
In particular, on the go-to-market side, startups ask about the tactical ways that SAP typically partners with startups, where the field is provided incentives to position and / or sell a startup partner's solution. In my session today at Techcrunch Enterprise 2019, I shared the stage with 3 SAP.iO Fund startups — BigID, Medal, and Plum — who discussed the various ways they work with SAP to scale sales and deliver value to customers:
CO-SELL — in this model, startups get exposure to the SAP customer base via the SAP AppCenter. SAP customers can discover, try, and buy startup solutions. Customers transact through the SAP AppCenter, on the startup partners' contract paper. Select partners may have special pipeline generation activities supported by an SAP Business Unit.
RE-SELL — in this model, startup partner solutions can be sold via the SAP Solution Extension program, where the solution is sold by the field on SAP contract paper and is also supported by dedicated partner management. This is generally reserved for more mature startups.
OEM (INBOUND) — in this model, the startup solution is embedded into an SAP solution. SAP then sells the combined offering on SAP paper, with the startup receiving a license fee from SAP for using their IP.
By leveraging these types of partnerships, startups can dramatically expand their reach, pipeline, and ability to deliver value to SAP customers. It's important to note that startups dramatically increase success working with a channel partner if they already have a successful, scalable, repeatable sales formula (or process) that they can teach to the partner. Contrary to popular startup mythology, early-stage startups can have success cracking the code with large enterprise partners — SAP.iO is proof of this.