In honor of International Women's Day, we're celebrating innovators in our global community that are transforming industries. We believe that diversity yields better innovation and are proud that 50% of the startups we work with have a female or underrepresented founder/CXO. To kick off the week, we caught up with Alexa Gorman, SVP of SAP.iO to learn about her journey in tech.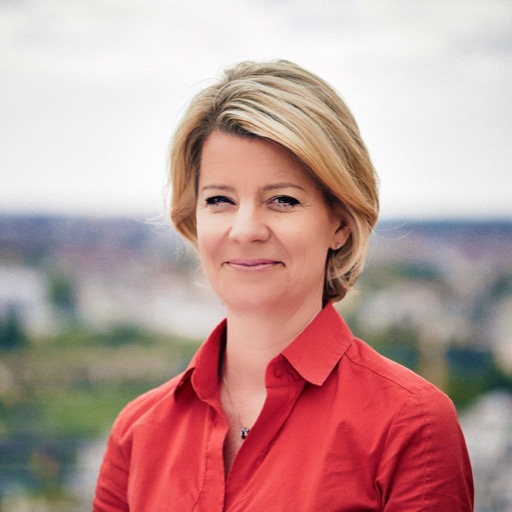 What started you off on your road to tech?
I was always interested in tech and after completing my studies in business administration in France and Germany, I developed a keen interest in the possibilities that software offered to the business world. I started my career at SAP at a very exciting time for the tech industry, as it was just at the height of the Internet boom and the tech industry started changing the business landscape forever. It was the place to be and the place for me to make an impact! I haven't regretted that decision once.
Who or what has been your greatest inspiration?
The greatest inspirations of my life are both of my parents. They started with little resources but a large desire to discover the world. They went early in their careers abroad, to England, Paris and the Caribbean (where I grew up), at a time when this wasn't as normal or easy as it is today. It was a risky move and they had to work extra hard to succeed. It taught me early in my life to stay curious, be open minded to new things, to believe in myself and never stop learning!
What does your work involve and what would your typical day look like?
One of the great things about my work at SAP.iO is that rarely two days are the same, so there is fortunately no typical day. A big part of my role includes working with a great team around the globe to continuously improve the way SAP scouts for startups (internally and externally), accelerate the partnership journey with the startups to ultimately deliver more value to our key stakeholders, SAP's customers.
What has been your best experience/ greatest success in your career?
The most fun I've had during my career was helping build SAP.iO. It is like working in a startup within a large corporation. We have a passionate team and a lot of freedom to continuously improve and experiment how to drive value for our customers, startups, and SAP. It's incredible to see and learn from startup innovations and bring value and impact to our customers as well as back to SAP. Over the past 4 years we have grown from 2 locations to 9 across the world and been able to build something that is recognized as unique in our industry with multiple awards.
What advice would you give to your younger self?
Be bolder and always question the limits you think are there. I've learned over time that most limitations only exist in our heads and once we overcome those ANYTHING is possible!
What do you hope to achieve and what is your vision for the future?
My vision for the future is a world in which diversity is no longer a topic but lived broadly – especially in the tech industry where we still have a long way to go.