In the fast-paced times of digitization, the question of how companies are protecting our digital identities becomes increasingly significant. Almost every online service requires personalized data to identify users. Thus, while surfing on the internet we leave our marks by granting access to our data without the transparency of understanding where that data is being stored, and who can access it.
Many websites and online services claim that data is protected because each individual user must enter a login id and password. But for users, creating and remembering a personalized password for every site is cumbersome and often leads to weak passwords that are used across many platforms. This process is broken because it's not only inconvenient but also can expose users to data breaches.
Two SAP employees, Dor Shany and Rooly Eliezerov, sought to solve this problem by building a web application, OwnID by SAP, to safeguard personal data on various platforms. Their venture is in the process of creating decentralized, portable identities that users can take with them wherever they go online through their phone. The controls implemented by OwnID will ensure that the user maintains and owns all their own information. After creating a basic profile, users can use their digital identity instead of a username and password on every website that supports the solution, just by scanning a QR code.
"A user will create an identity with basic profile information and will then be able to use it to log in to any website or app that supports this option by scanning a QR code," Shany said.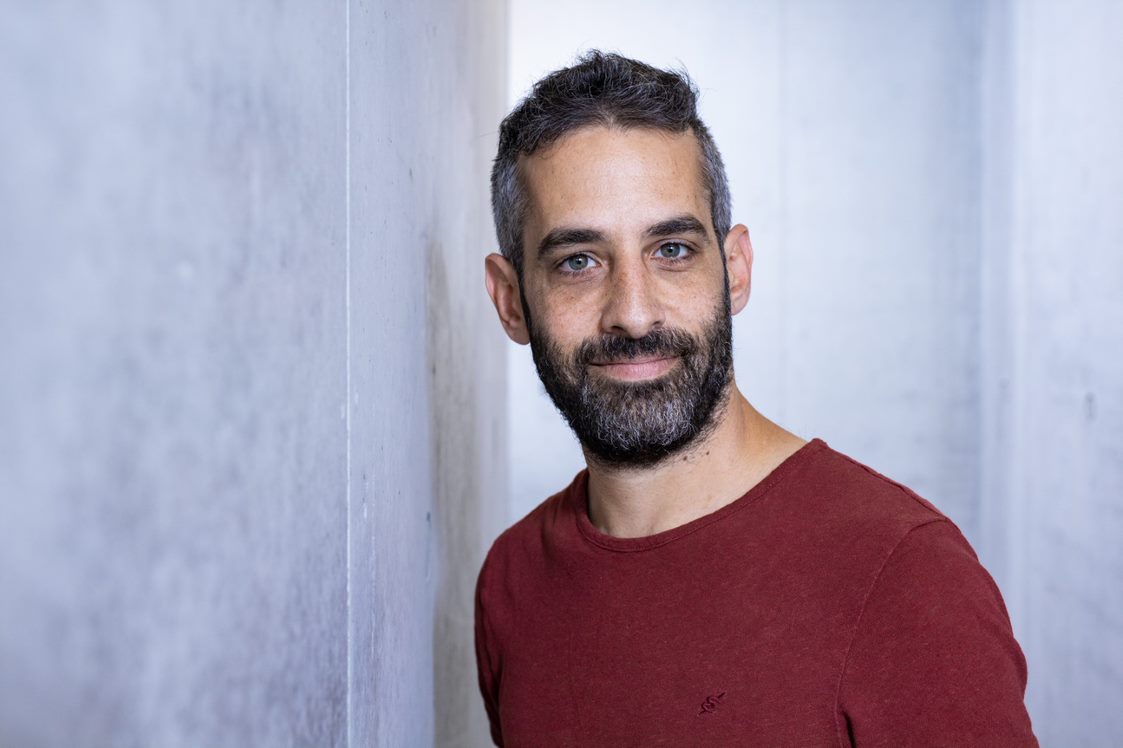 The idea of this came to Rooly's mind while researching for his book "The Digital Identity Crisis" where he came across the concept of self-sovereign identity (SSI) — a term which describes the ability to hold and control your identity-related features. The project lays the foundation for further advancement, eventually leading to data autonomy for end-users and various application scenarios in every sector.
OwnID was chosen as one of the 2019 winners of SAP's internal accelerator program, resulting in the team joining the SAP.iO Venture Studio to focus on the venture full time. The Venture Studio is designed to invest in small, entrepreneurial SAP teams to build and launch products that create a meaningful impact for business and society. Financial support and business expertise help the candidates go from the articulation of their initial idea to its successful commercialization.
Both founders bring long-term experience in the field of identity management. In fact Rooly founded the SAP acquired customer data cloud Gigya (now SAP Customer Data Cloud) and Dor held leadership roles at Gigya for over a decade.
The team has big plans for OwnID's integration into SAP. Through partnership with SAP Consumer Data Cloud, OwnID has the potential to serve a huge network of websites and log-in screens which would advance the security and user experience for millions of users. From a long-term perspective, the concept of identity management could also help solve bureaucratic problems requiring proof of credentials in many different contexts, e.g. offering a way of providing identification for people who are not in possession of haptic identity documents such as refugees.
The team joins other incubated ventures within the SAP.iO Venture Studio including Ruum by SAP, Brilliant Hire by SAP, Spotlight by SAP, and the newly appended startup GreenToken by SAP.
Visit our SAP.iO website for updates and connect with us on social media (LinkedIn and Twitter).