Find an Accelerator Program
We have 9 global foundries around the world offering equity-free programs. These innovation hubs accelerate 18 cohorts of startups every year.
Join now and become a part of the SAP.iO Family.
View Open Applications
Overview
Our mission is to help early stage enterprise startups build with SAP via integrations or APIs and provide startups with the exposure they need to gain customers.
Focused workshops & business development sessions
SAP integrations/ API assistance
Opportunities to collaborate with SAP's 440k+ customers
Access & introductions to our global VC network
Structure
Our program gives you the opportunity to connect with your cohort and work alongside world-class executives and mentors.
Core Criteria
Use our core criteria as a guideline to see if our programs are a right fit for your startup.
Product
B2B Enterprise Software
Our goal is to help SAP's customers become best run businesses, which is why our Foundries accelerate startups focused on developing software for B2B enterprises.
Augmented & Virtual Reality
Artificial Intelligence
Machine Learning
Blockchain
Stage
Early Stage
We are looking for Seed to Series B startups that will thrive in our programs that are tailored to provide the ultimate experience in this period of growth.
Possess a product market fit
Secured funding
Have existing enterprise customers
Mindset
Commitment to Community
Founders are immersed in our program working with world-class executives, mentors, and customers. All programs are currently running remotely.
2-3 days a week commitment
Attend 70% of workshops
Attend Demo Day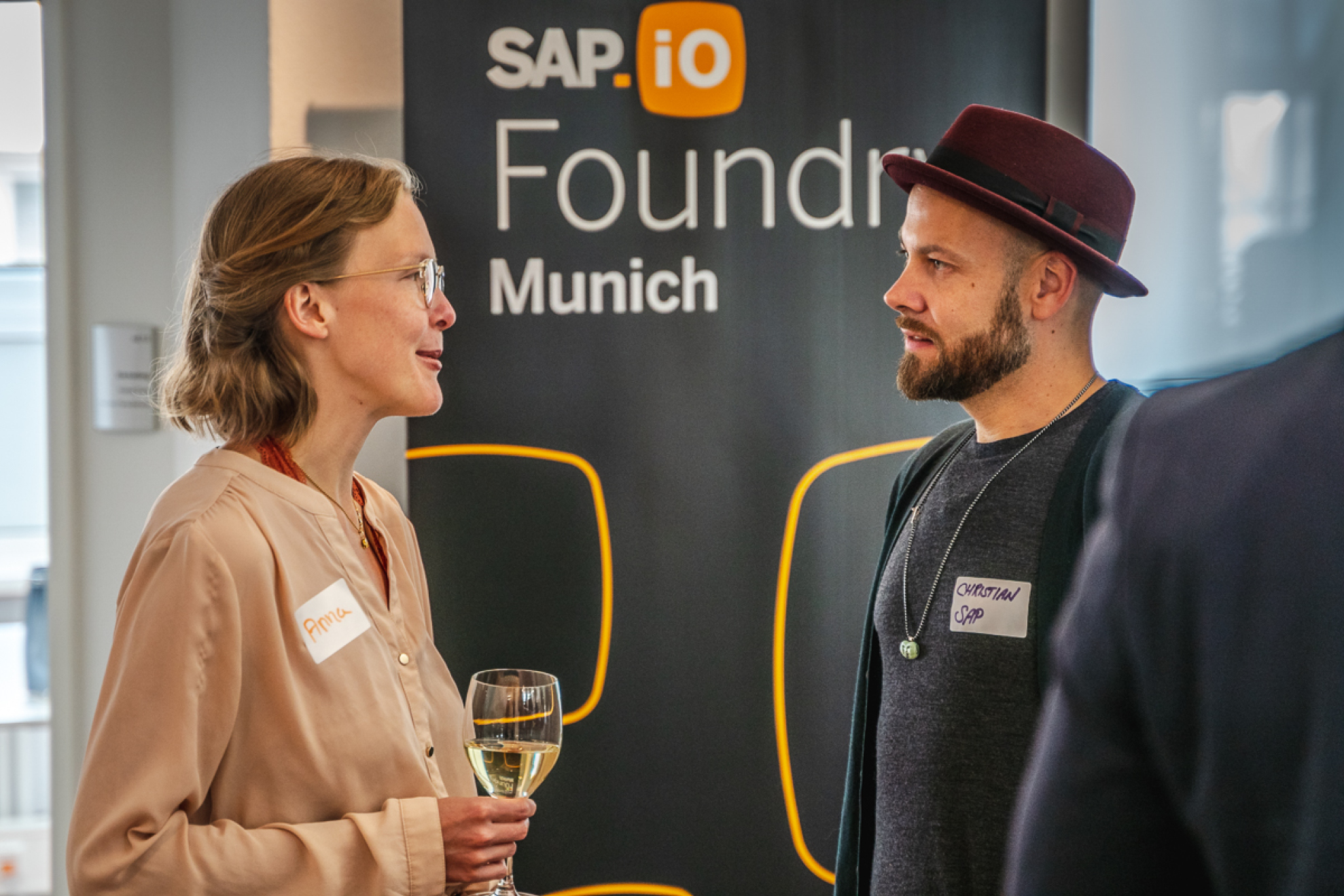 We believe that making the world run better is everyone's business
SAP.iO is dedicated to closing the gap in resources for businesses owned and led by women, people of color, LGBTQIA+, first-generation and others from underrepresented groups. Founders of all backgrounds are encouraged to apply.
Learn More About Our Commitment
If the Foundry of your choice isn't accepting applications, we encourage you to sign-up for updates and we'll let you know when the application for our next program opens.
Sign Up For Updates
Future of Work
Foundry San Francisco
This program is for startups that are innovating in the areas of:
Experiential/ ML-based Learning
Internal Talent Mobility & Management
Agile Team Management
Talent Assessment
Workforce Modeling and HR Analytics
Culture
Professional Services Industry
Foundry New York
This program is for startups that are disrupting how Professional Services firms (consulting, accounting, auditors, etc.) conduct business. Specifically, startups with management solutions in:
Intelligent Bid (selling & planning)
Intelligent Resource (recruiting & staffing)
Services Lifecycle (workflow & processes)
Intelligent Revenue (forecasting & billing)
Sustainable Future
Foundries Berlin & Munich
This program is for startups that are innovating in the areas of:
Carbon Tracking and Trading​
Carbon accounting within and across enterprises at the product level to aid in decarbonization. Monetization of carbon investments through trading
Resource Efficiency
Optimize use of scarce resources such as water and existing assets​
Climate Risk Tracking & Mitigation
Tracking risk in supply chain and communities. Leverage real time data on weather, geopolitical risk to predict supply chain disruptions​
Circular Economy
Recycling and reuse of key resources such as plastics and metals
Agribusiness Industry
Foundry Paris
This program is for startups that are working on rewriting the rules of how Agribusiness works with innovations in:
Digital Farming and data driven agriculture
Next-gen agricultural origination processes
Sustainable agribusiness supply chains
Consumer Engagement
Foundry Tel Aviv
This program is for startups that offer new ways for brands to engage with their consumers. We are specifically looking for marketing and commerce related solutions that allow:
Personalized marketing content and offers (e.g. product-messaging matching)
New ways for product discovery and trial
Social engagement and commerce – Increase brands social engagement efficiency and effectiveness
Improved segmentation, targeting and consumer experience through 1st party consumer data and insights
New business models for direct-to-consumer marketing and commerce
Innovative integration use cases with Emarsys, SAP latest acquisition and a leading omnichannel customer engagement platform
Energy & Natural Resources Industries
Foundry Singapore
This program is for startups with innovative solutions for the oil and gas, utilities and natural resources industries including:
Smart grids
Energy management and efficiency
Smart connected devices
Consumer behavior and engagement
Predictive analytics
Virtual assessments
5G Technology & Services
Foundry Singapore
This program is for startups that offer 5G Technology & Services for enterprise customers in areas such as:

Mobility
AR/VR
Telematics
Robotics
Logistics
Intelligent Enterprise
Foundry Tokyo
This program is for startups that: