A good product is no longer enough to win a customer. Sustainability has become the new compass for companies worldwide and has gained enormous importance over the years.
"There is no doubt that sustainability is a key piece of the strategy of most successful companies moving forward, if not all of them," said Gunther Rothermel, Head of SAP S/4HANA Sustainability.
This increased focus on sustainability has impacted both consumer behaviour and employer branding. According to a global report from The Economist Intelligence Unit and the World Wildlife Fund, global online searches for sustainable goods have increased by 71 percent increase over the last five years, triggering what's been called an "eco-awakening."
Not only that, but employees are placing more value on finding responsible and sustainable employers. The global pandemic has only accelerated this demand for sustainable actions, a sense of urgency for businesses to improve their sustainability credentials.
What customers want
For customers on their journey to build a more sustainable enterprise, there are three goals to keep in mind:
Determine ways to reduce greenhouse gas emissions, waste, and create socially equitable business models.
Improve performance and long-term valuation by embedding sustainability metrics and insights in their core business processes.
Find innovative solutions as they need to respond to stakeholder demands while meeting regulatory compliance needs.
Software technology can help with these challenges by collecting, analyzing, and providing insights based on that data.
But no company, government, or country will solve the greatest challenges of our time alone. To succeed, companies need to collaborate across value chains, build alliances, and work together with governments and academia.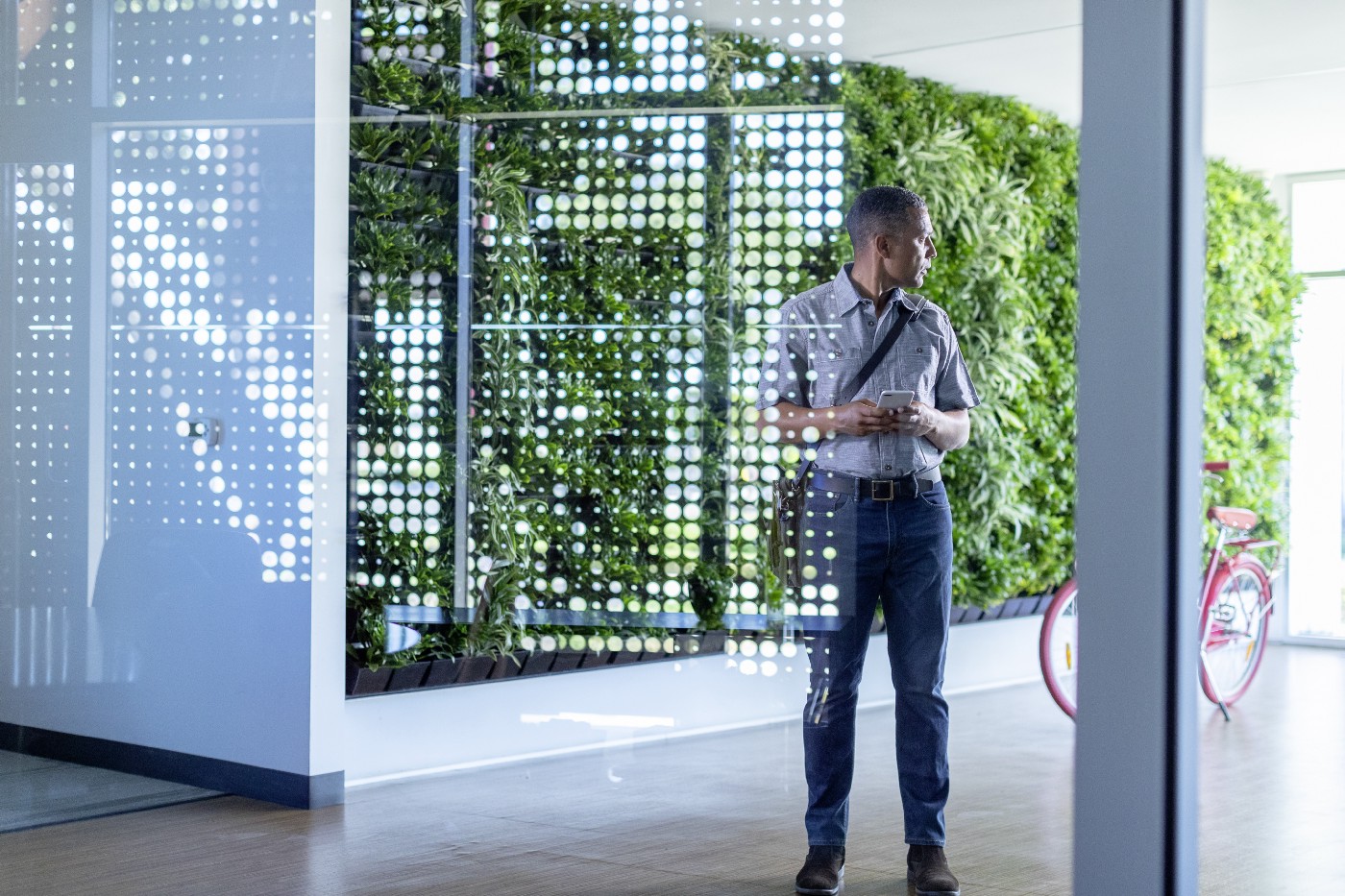 Global challenges require global solutions
The partnership between SAP and Accenture shows what is possible when two leading companies join forces to help their customers stay ahead of this global transformation.
Together, SAP and Accenture launched the "Sustainable Future" accelerator program with 13 selected startups from eight countries at the SAP.iO Foundries Berlin and Munich. The joint program aimed at helping early-stage B2B startups drive digital transformation and innovation in four target areas: carbon tracking and trading, resource efficiency, climate risk tracking and mitigation, and the circular economy.
"The 'Sustainable Future' cohort represents an innovation engine, meant to be leveraged by customers," said Stephanie Guimbellot, Managing Director and Global SAP Sustainability Lead at Accenture, during a panel discussion at the closing Demo Day.
This collaboration is the latest in a series of initiatives from Accenture and SAP that help businesses support the UN Sustainable Development Goals (SDGs) and capture value from sustainability.
"We are entering the decade of action," Guimbellot said, adding that today's companies need to modify their business models to have a real impact on sustainability. "Technology will be an absolute must to reach the SDGs."
This also means that startups are crucial in this process, across all industries.
"Sustainability will be an ecosystem where startups play an important role as they complement existing offerings with specialized technology," she said.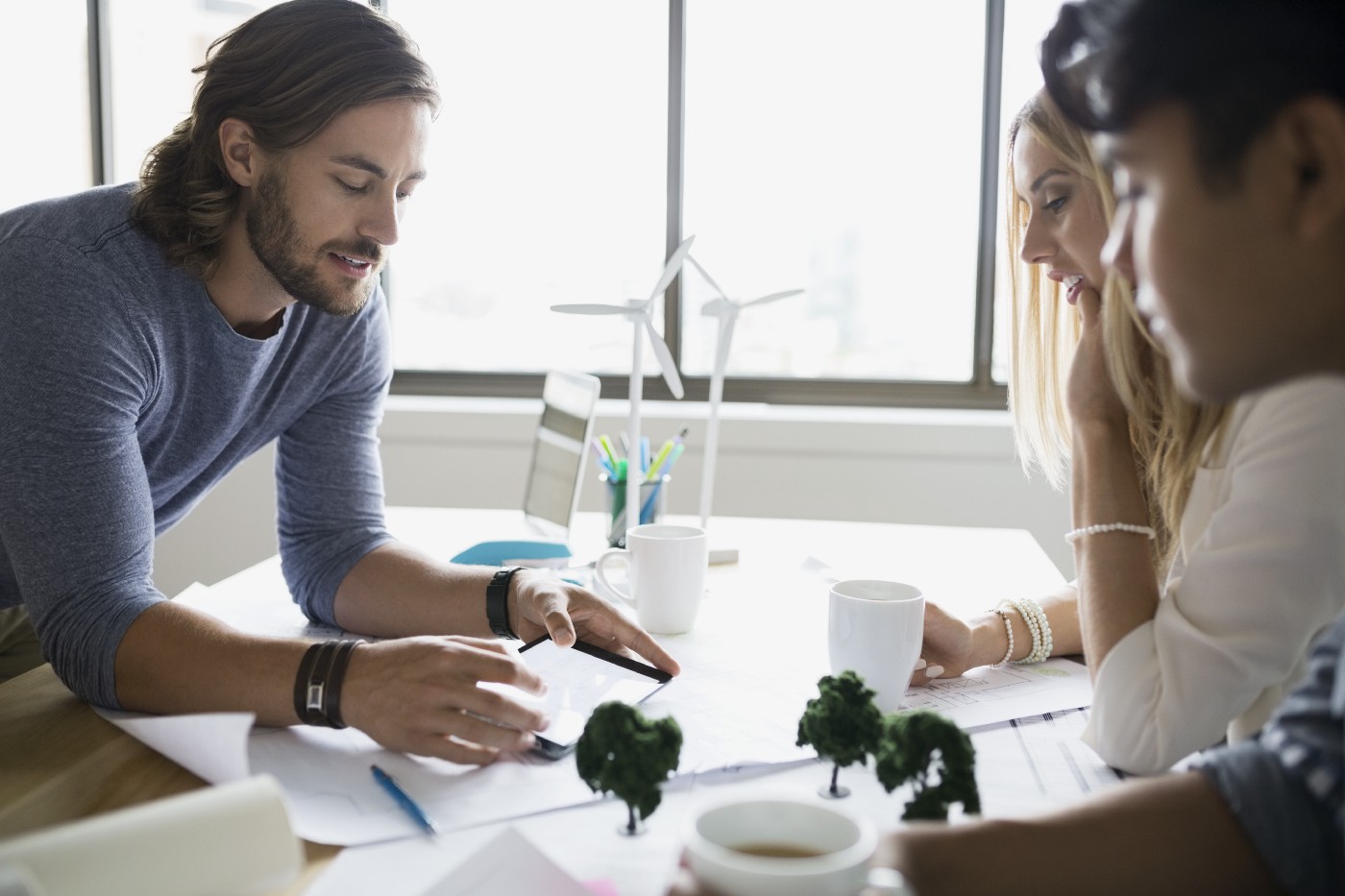 How startups can help accelerate the sustainability journey
During the Demo Day, startups Astraea, Carbon Minds and Footprint had the chance to present their solutions and first projects with customers.
Astraea hails from Charlottesville and leverages unique big data from air quality sensors to geospatial analysis for real-time insights and workflow automation toward climate risk tracking and mitigation. In a first integration case with SAP's Industry Cloud for Agriculture, Astraea will focus on providing satellite-derived data and indexes by field to enable seasonal planning on field level reflecting upcoming growing cycles.
Founded in Cologne, Carbons Minds provides integrated capabilities for holistic steering and reporting that helps companies measure, reduce, and offset CO2 emissions across their supply chain. The team is currently planning a project with a global pharmaceutical company to identify emission hotspots, find efficient mitigation options, and support the sustainable product development.
The third startup which showcased its superpower at the Demo Day was Berlin-based Footprint. Their software allows online shoppers to measure their feet with their smartphones and order the right shoe size, reducing returns, costs, and emissions. As part of their SAP.iO journey, Footprint is exploring collaboration opportunities with a German shoe and fashion retailer in SAP Commerce Cloud.
Check out the other ten startups that were part of the "Sustainable Future" program:
Stay tuned for more exciting customer projects and integrations coming out of this cohort. If you are a startup and want to participate in one of the upcoming SAP.iO programs, learn more and apply now!
About SAP.iO
To learn more about how SAP.iO is helping innovators start up and scale with SAP, please visit https://sap.io/.