At SAP.iO, we work with innovative people and new technologies that positively impact our world every day, and we think it's time to share their stories with you! In our series, "Inspiring Innovators," we get to hear how founders, CEOs, presidents of cutting-edge startup technologies overcame, thrived, and pursued their goals. SAP.iO's very own Alexa Gorman sat down to discuss the road to success and lessons learned with some of our most inspiring startup founders. Today we spent time with Christine Moon of BlueSpace to discuss how she used curiosity as a guide throughout her entrepreneurial journey.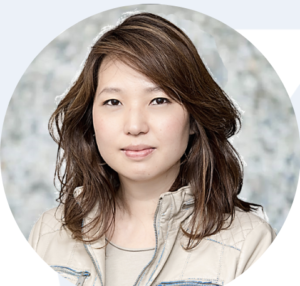 Meet Christine Moon
Christine Moon is a perfect example of when life takes you to a fork in the road to look at it as an opportunity. Born in South Korea, she moved to the US as a child for her dad's work. Not able to speak English and a new culture shook up her world, and she started to look at life differently as she learned new customs. A short time later, her family moved back to South Korea, and she faced another period of readjustment. The influence of other cultures allowed Christine to be curious and learn to enjoy the ride.
In 2019, her world changed once more. Apple purchased the company where Christine was working. As part of her curious nature, she sat back and asked herself, 'what have we learned? What do we wish we had?' the answer to that question was certainty. She wanted the certainty to safely deploy software that allows an autonomous system to "see" the velocity of all objects in all directions and scale it across geographies. This question led to a very different approach and inspired her to start a new company, BlueSpace.
Today, Christine Moon is president and Co-founder of BlueSpace, a company leveraging 4D sensors to provide a safety layer for self-driving vehicles. Their dynamic predictive perception software allows an autonomous system to "see" the velocity of all objects in all directions and won them the 2021 NASA iTech Cycle I award. Starting with Christine's quest for certainty, they built a company that enables safety performance independent of any training data, a technology that allows for immediate reaction to new objects and scenarios.
"Be curious, and this is what I would share with my children or anyone who wants to think about this entrepreneurial journey and take the critical approach. Don't be afraid to take a different approach to think outside of what you're used to come up with a solution."