At SAP.iO, we work with innovative people and new technologies that positively impact our world every day, and we think it's time to share their stories with you! In our series, "Inspiring Innovators," we get to hear how leaders of cutting-edge startup technologies overcame, thrived, and pursued their goals. SAP.iO's Alexa Gorman sat down to discuss the road to success and lessons learned with some of our most inspiring startup founders.
Meet Agnes Wun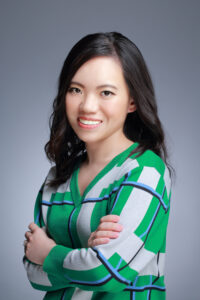 Over the last year, we've had an opportunity to focus on some of the inspiring innovators we work with here at SAP.iO. We've learned that these leaders come from various backgrounds, and the path to entrepreneurship is never quite the same. For Agnes Wun, she had 14 years of work experience before she launched Neufast. As we discussed her path to co-founder and CEO of Neufast, we discovered that she worked hard using what she was passionate about to inform her next steps and solve the problem.
After graduating with an electrical engineering degree, Agnes joined ABB where she designed digital control systems for power plants. From there, she joined the Labor and Welfare Bureau of the Hong Kong Government, where she learned to hone her communication and project management skills. Although Agnes was proud to help improve mental health awareness in Hong Kong during this time, she had always dreamed of studying at Imperial College, and so she did. At Imperial College in London, she obtained a MSc degree in applied mathematics and met her Neufast co-founder Dr. Dennis Lee culminating in the launch of their new company.
Neufast is a data-driven online video interview platform where you set up, invite, and conduct online interviews. These interview videos are analyzed using AI technology for their facial, vocal, and textual information, which produces a competency report for each candidate. Neufast's clients are achieving an 80% reduction in cost-per-hire and hiring managers can customize job requirements in 27 competencies. Some organizations that use Neufast's HR technology include McDonald's, Carlsberg, Crystal Group, Esquel, Tessellation, and Lensowheel to just name a few.