SAP.iO Venture Studio makes a €1 million follow-on seed investment in Brilliant Hire, a bias-free, skill-based pre-screening platform that helps digitize recruiting to provide faster and greater insights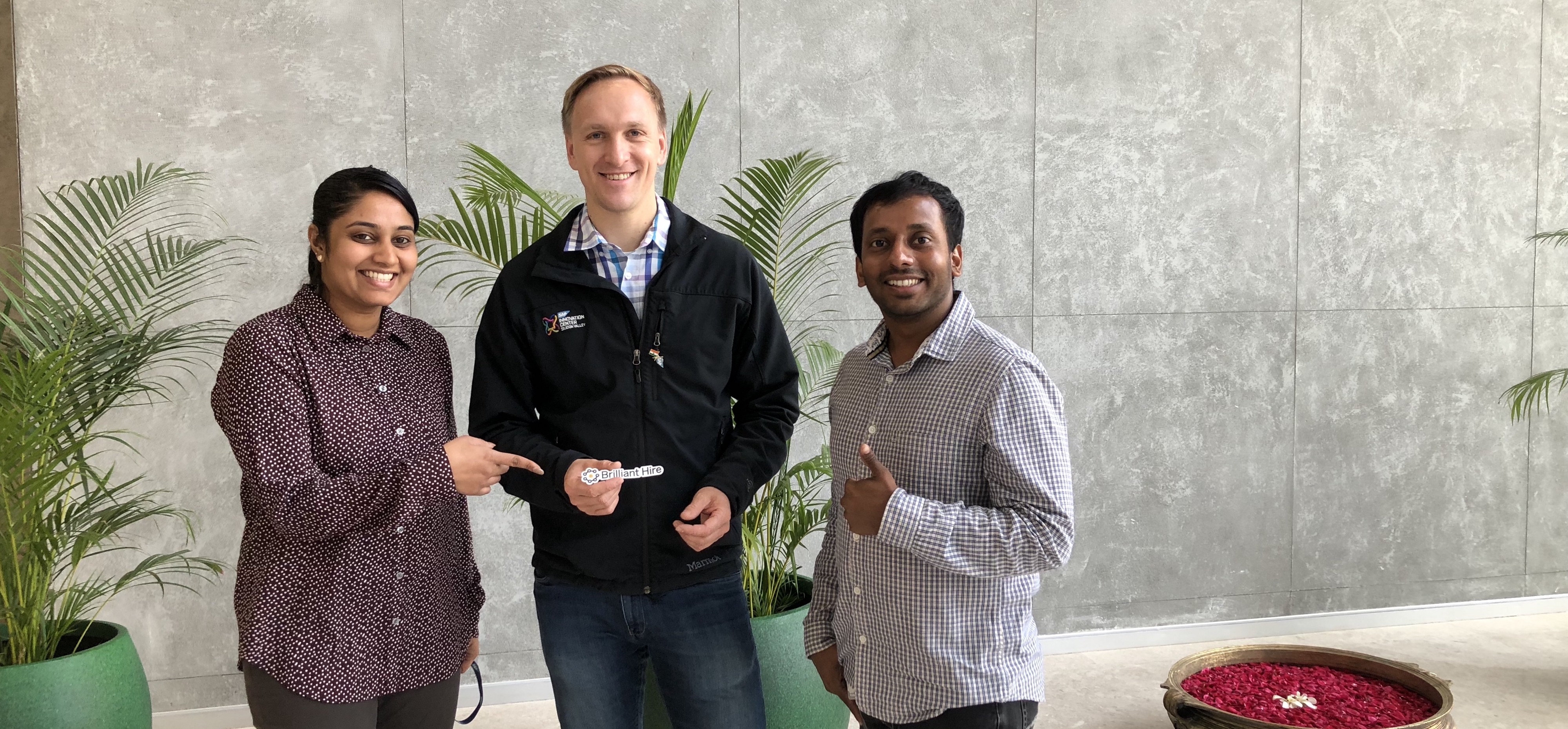 In most hiring processes, hitting the buzzer to catapult candidates to the next round does usually not occur as quickly as on prime television shows. Talent is nevertheless what both are looking for.
There's a strong connection between achieving business objectives and hiring the right talent, hence increasing the quality of candidates within the hiring funnel is fundamental to success. Tech is promising a shortcut to identifying the best candidates for job offerings, by also eliminating (un-)conscious bias towards applicants, and improving hiring efficiency. Will software be the next recruiting manager you meet in an interview? Not quite, but it could make all the difference.
Brilliant Hire offers skills-based job applicant screening, providing faster and greater insights without bias. The latest funding allows the venture to proceed with the recently released Brilliant Expert Network. Brilliant Experts is a complimentary service to Brilliant Hire, providing experts who evaluate candidates at any skill level and any discipline. With this service, recruiters simply send candidates the Brilliant Hire link and subsequently receive a full breakdown of a candidate's skills from the expert. On the backend, the Brilliant Hire teamensures the quality and availability of the evaluating expertsremains high. The platform is unique across the screening industry by combining both machine learning with human evaluators.
Brilliant Experts has been used at SAP by the Silicon Valley Next Talent program over the past few months. With the addition of Brilliant Experts, Brilliant Hire removed the burden of assessment evaluation and decreased the wait time of applying candidates by more than 50 percent:
"We went from a one to two weeks response time to just two days. This resulted in over 400 candidates screened and only 100 qualifying ones to be interviewed – all without burdening recruiters or managers."
Caitie Sullivan, program manager, Silicon Valley Next Talent Program, SAP
The team has shown early successes, including helping software company SAP SuccessFactors hit their ambitious 2019 hiring targets. This includes hiring over 100 engineers across the San Francisco and Bangalore offices. Beyond SAP, Brilliant Hire has been used by Mercedes-Benz R&D and the Second Harvest Food Bank.
Today, Brilliant Hire is offering a 3-month trial allowing companies to screen up to 300 candidates evaluations for just $1. Simply head over to the SAP Store to start your trial today.
To continue delivering their vision of screening-as-a-service, the new funding enables the team to grow in key areas. During the second half of 2019, Brilliant Hire will add Go-To-Market experts, designers and various engineering resources across San Francisco and Bangalore — hence hiring themselves! If you believe in the team's mission and are interested in joining, reach out to their General Manager, Ryan Phillips, at ryan@brillianthire.io or check out the team's career page.
---
About Brilliant Hire
Your hiring process is biased, we can help you fix it. Be brilliant in the way you hire. Try Brilliant Hire via the SAP Store and find more information on brillianthire.io.
About SAP.iO Venture Studio
The SAP.iO Venture Studio invests in small, entrepreneurial teams inside SAP and helps them build and launch successful products that attack some of the biggest problems in enterprise software. More information on sap.io/studio.